( Click a heading to expand/collapse an entry. Click the banner above to toggle list of articles. Click here for the > ARCHIVES)
June 2021 Archive
20.06.21 > Katie Bite: Remind Me To Forget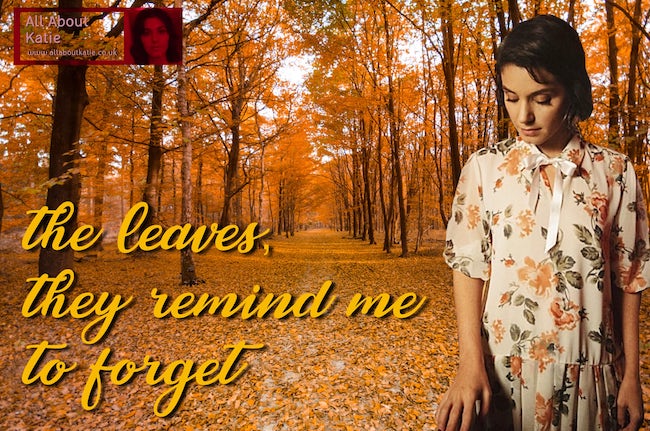 12.06.21 > Gig Alert! Woodland Sessions 2021
Some spectacular news out of the blue for UK fans–but you'll need to act quick! Katie is doing an acoustic session on Friday 16th July as part of the Woodlands Sessions 2021 on the Isle Of Wight. Okay, it's a bit of a faff to get to involving ferries and stuff, but seeing Katie live is worth it, trust me, so if you think you can get there then I urge you to get booking those tickets. Go to Robin Hill Woodland Sessions for more details and tickets.
11.06.21 > Katie's German Summer Tour postponed until 2022
As sad and frustrating as it is for Katie and her fans, I don't think anyone in all honesty can be surprised that her summer tour of Germany has now been put back a year and will now happen in 2022. At the moment, her two festival gigs there in September are *still on* but you have to understand that any dates for anyone anywhere are written in soft pencil this year. These are such unprecedented times, none of us have lived through before, and we are all making it up as we go along. Those that think we are out of lockdown and getting close to a return to normality need a reality check–just look at the holiday fiasco with Portugal, where Brits were given the green light to go but when they got there were told the light was going back to amber and they all had to return home quickly or face expensive self-isolation. I'm sure we all need a holiday but is it really worth all the stress and confusion involved at the moment? My advice would be to accept that this is a year for dusting ourselves down and regrouping, focus on staying safe, make the best of what you've got and start making the grandest of grand plans for next year to make up for it all. I'm already thinking about seeing Katie live a few times and returning to Georgia in 2022, but for the rest of 2021 I'm just going to enjoy my garden for the summer, look forward to the magical autumn and then hunker down for another winter. We've had a tough couple of years but let New Year's Eve 2021 be the starting gun for a monumentally cracking 2022!

The updated tour dates are on the On Tour page, but you've got plenty of time now so need to rush there.
06.06.21 > Katie Bite: Maybe I Dreamt It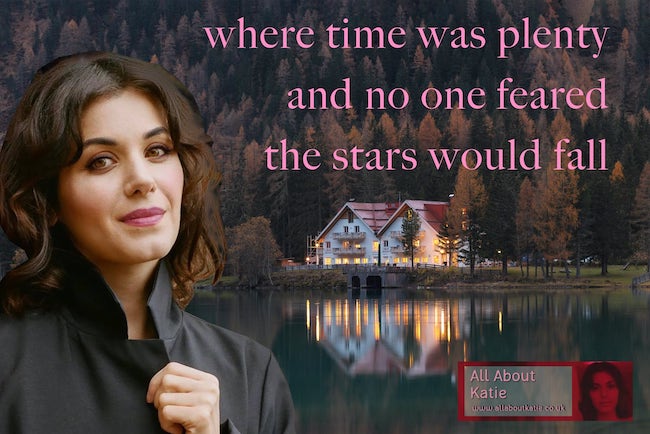 2021
2020
2019
2018
2017