( Click a heading to expand/collapse an entry. Click the banner above to toggle list of articles. Click here for the > ARCHIVES)
May 2021 Archive
25.05.21 > Gig Alert! Alte Oper, Frankfurt - Fri Sep 03 2021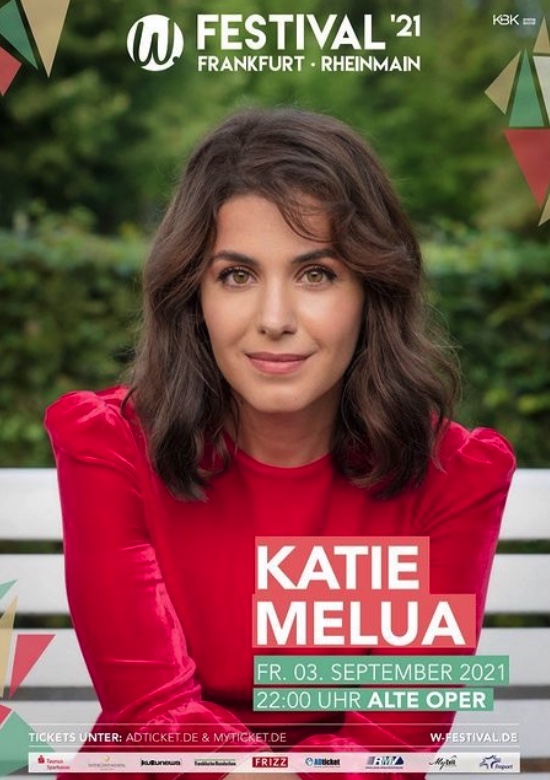 Germany 8 - Rest Of The World 0

Okay, this scoreline is getting embarrassing now! Katie and Zurab will give an acoustic performance at Frankfurt's Alte Oper on Friday, September 3rd. This is her eighth gig announced in Germany for this year. The wait goes on for the rest of us. What have we done to offend her? Go figure. But if you live in Germany, go see her.
Click on the gorgeous pic to toddle off and purchase tickets (you may need to understand German).
24.05.21 > Who Wrote The First Ever Song?
Now that's a question, isn't it? Sadly, if you're looking for a name you might as well leave now. The short answer is that no one will ever know. It is lost forever in the dark mists of time.
What counts as the first song is open to debate anyway. Some might think it should be the earliest known recording, others might say the earliest written music or lyrics. Others have talked about the earliest known musical instruments being a few thousand years old, suggesting that music has been a part of our lives for that sort of time, though others have pointed out that the materials used to make early instruments made them unlikely to last so we can never truly know when humans started using musical instruments.
However, humans actually have a built-in musical instrument: vocal chords. And studies suggest that humanoids even prior to Neanderthals had vocal ranges that would have made some form of music a possibility, even if it was only humming.
So the first human ever to come up with a song could have lived a very long time ago indeed. It's a charming image to think of a bunch of early humans sitting huddled around a fire one night and one of them bursts into song. But I doubt it happened like that. Certainly, at some point, someone probably *consciously* created something you could describe as a song in their head but by that point it is likely that musical utterances were not new.
The most likely answer is that music evolved gradually over time, possibly with numerous influences from nature. It seems likely that birds were singing before humans so people would have been aware of melody before they thought of attempting it for themselves. Percussive sounds and rhythms may have been instilled in us by nature sounds such as rumbling thunder, tinkling water or raindrops, whistling wind, and so on. We may even have been mimicking nature sounds before we even developed speech. I think it is safe to say that music came before lyrics!
I also think it likely that the earliest singers were women. Early men were driven by fighting, foraging and fornication (and many still are to this day). The power of song sits far more comfortably with the nurturing and caring of women. In fact, I don't think it would be that outrageous a claim to suggest the first song may have been a little melody hummed by a mother to calm her baby. That's my theory anyway–the first ever song was probably a lullaby!
23.05.21 > Lyric Card: No Better Magic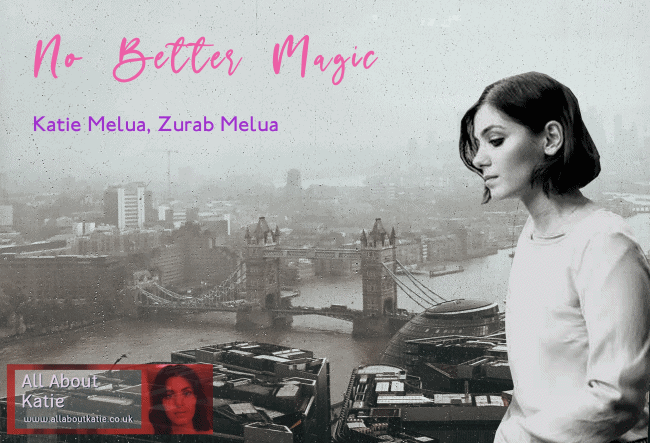 15.05.21 > Track Notes 116: No Better Magic
No Better Magic

Album:

Writer:

Katie Melua, Zurab Melua

Length:

5:45

Notes:

There may have been plenty to forget in 2020 but there were a few moments along the way where the world seemed like a pretty good place. Most of those moments were thanks to the efforts of Katie. One of the earliest treats she served us was this little pearl of a song she wrote with her brother, Zurab.

The song appeared on the album City Lights, by Katie's compatriot, violinist Lisa Batiashvili. City Lights is kind of a dual-themed album, based on Charlie Chaplin's own music for his film of the same name as well as representing the most important cities in Lisa's life. Katie's contribution, not surprisingly, represents London–a city very close to her own heart of course.

"No Better Magic" is nothing short of a love letter to London, and that comes across in her performance. Katie and Lisa are backed by the Georgian Philharmonic Orchestra–the three components giving a blend of Georgian musical brilliance that may have been a one-off for now but it would be no surprise if it was something destined to bring us more magic in future. Just because Katie is always exploring new musical avenues it doesn't mean she is averse to walking down streets she found enjoyable in the past.

YouTube:

The official video, put together during times of social distancing and restrictions, depicts Katie and Lisa performing apart but joined together by their fans, who provided the Instagram images displayed between the artists. Look out for yours truly at 2:00. (You have been warned!) No Better Magic

Lyrics:
09.05.21 > Katie Bite: No Better Magic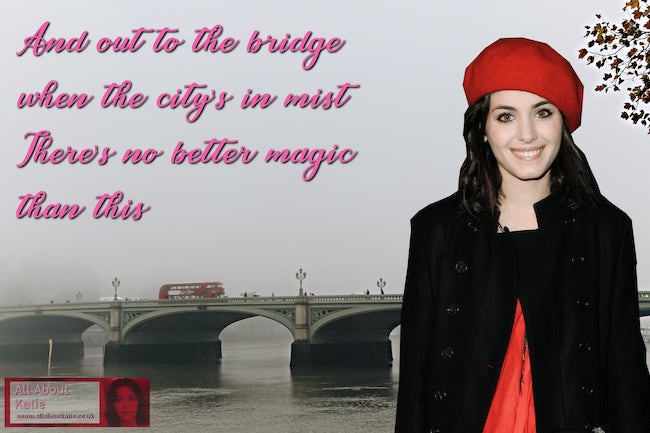 2021
2020
2019
2018
2017