( Click a heading to expand/collapse an entry. Click the banner above to toggle list of articles. Click here for the > ARCHIVES)
September 2018 Archive
30.09.18 > Katie's show at Borderline
Here are some images from Katie's intimate gig at the Borderline last Wednesday, with her brother Zurab. Photos courtesy of @instasabwi on Instagram.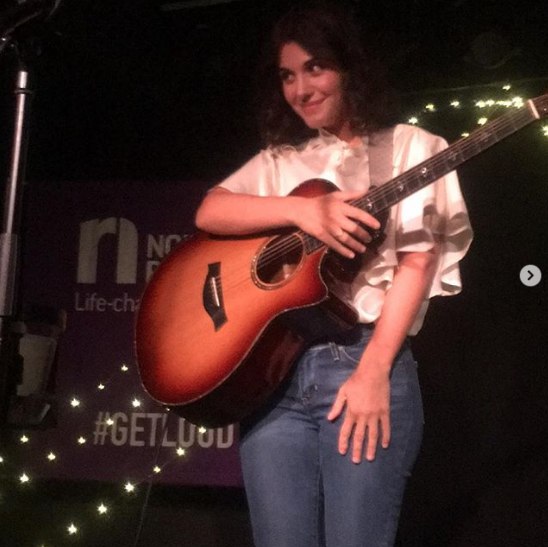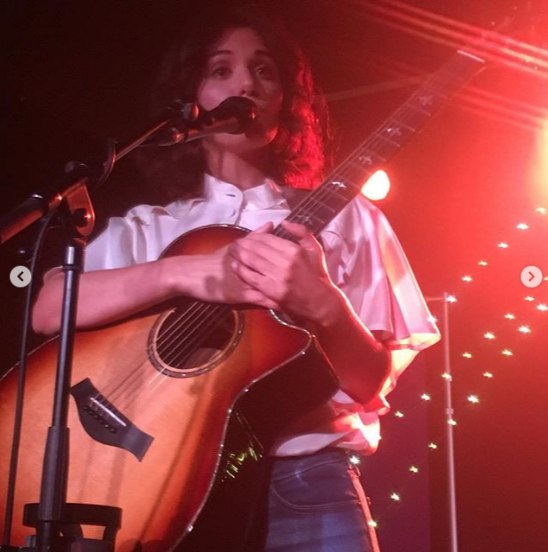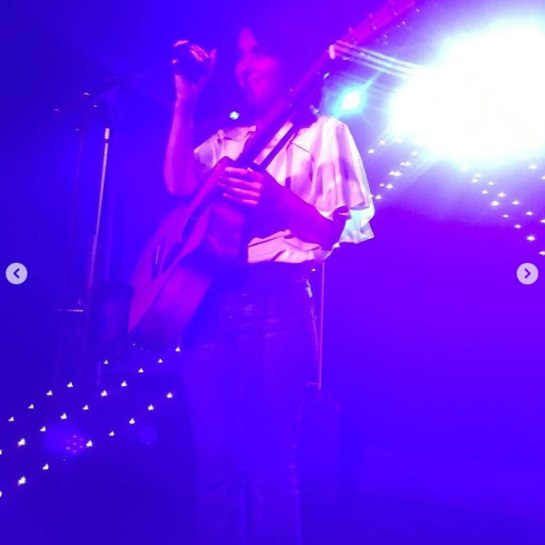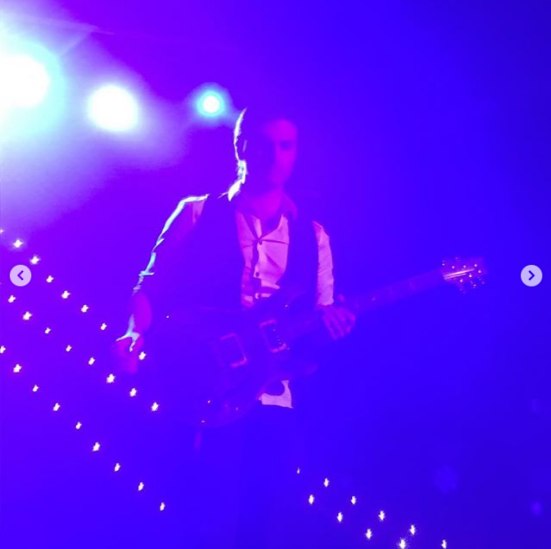 26.09.18 > Going Offline...
I' rather poorly at the moment :-( Normal service will be resumed as soon as possible.
25.09.18 > Sold Out! Katie's Get Loud gig for Nordoff Robbins
Katie Melua says: "Being part of Get Loud 2018 for Nordoff Robbins really excites me. Not only because I get to share an intimate gigging experience with fans of my music, but it also gives me a chance to champion a charity I have supported for many years, their musical therapy work across the UK is life changing."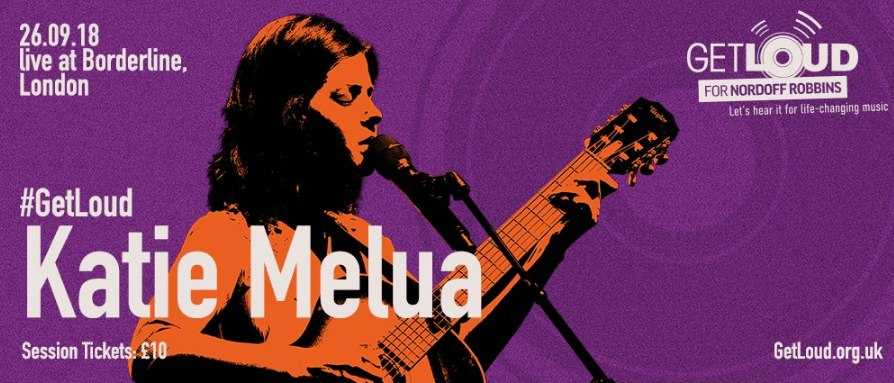 24.09.18 > Covers Wish List
Although I always long for more new material from Katie, her covers always entrance me. She always seems to find her own unique interpretation of a song (aside from Fields of Gold, which she deliberately styled on the Eva Cassidy version in homage to one of her idols).
From time to time I make little wish-lists of songs I would like to hear Katie cover. These lists are often completely different, not because I change my mind but because I suddenly remember other songs or hear them on the radio and then drift off into dreamland wondering how a Katie version would sound. Here are the ones I have been imagining lately...
As Time Goes By (from "Casablanca")
Morning Has Broken (Cat Stevens)
Winterwood (Don McLean)
New England (Kirsty MacColl version)
Calling Occupants Of Interplanetary Craft (The Carpenters. Yes, really.)
23.09.18 > Lyric card: What I Miss About You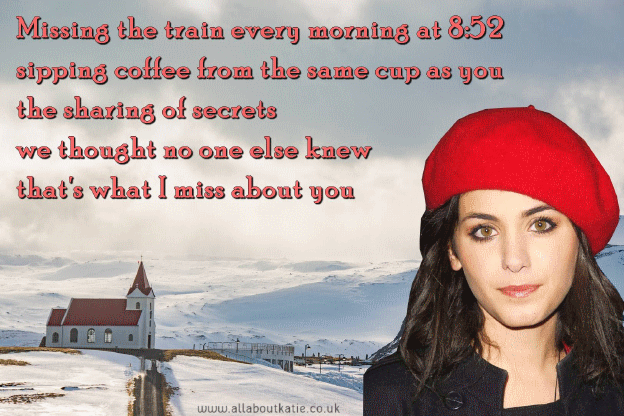 22.09.18 > Sixty Seconds With Katie Melua
https://www.metro.news/katie-melua/1232710/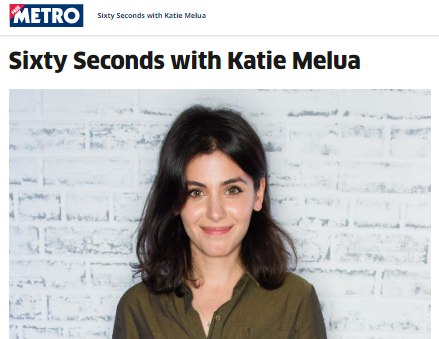 21.09.18 > Katie Bite: Spellbound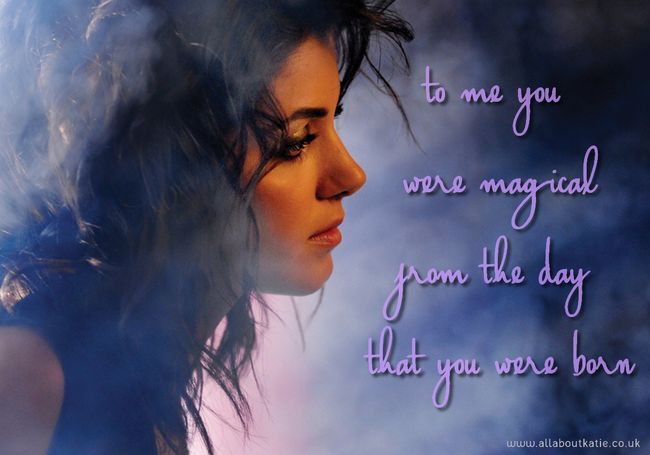 20.09.18 > Katie on Lorraine
19.09.18 > Katie on Instagram - her wonderful birthday concert
18.09.18 > Katie on Instagram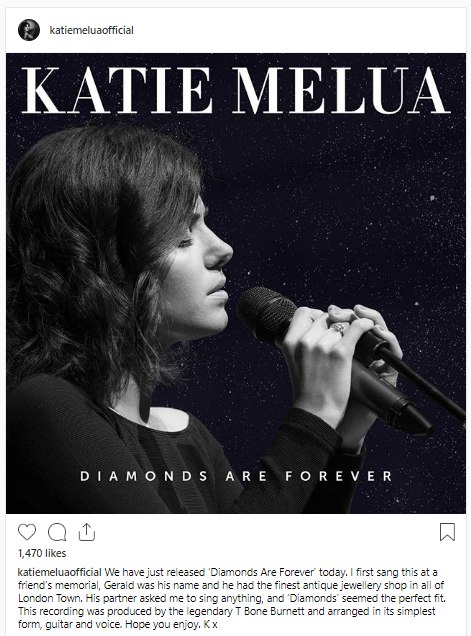 17.09.18 > Flashback: Katie awarded Georgia's Medal of Honour
16.09.18 > HAPPY BIRTHDAY KATIE!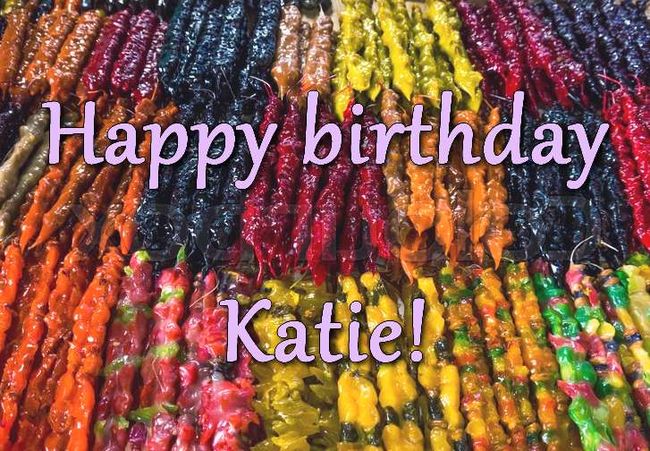 15.09.18 > Katie Bite: If The Lights Go Out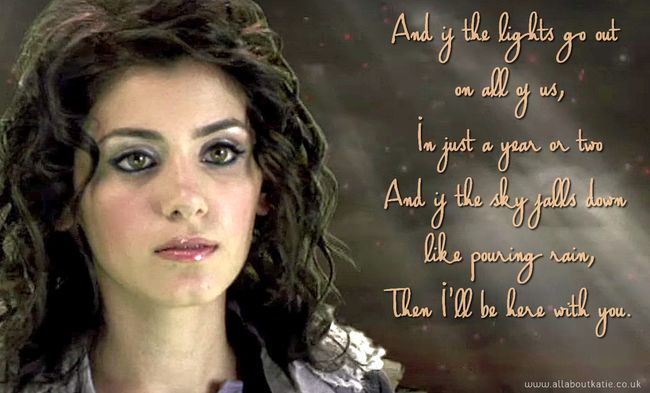 14.09.18 > Katie on Instagram
A quick reminder of those winter tour dates: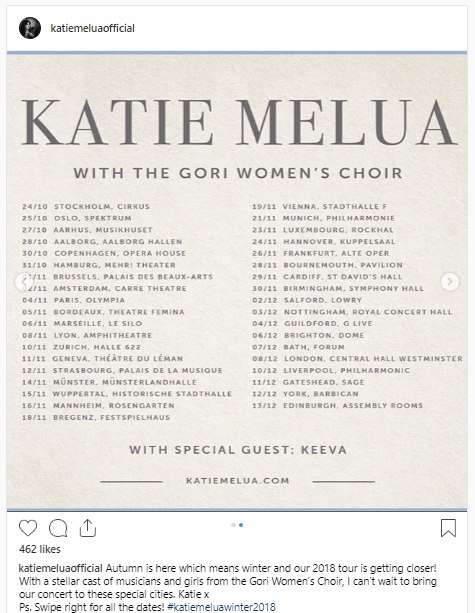 13.09.18 > Track Notes 32: Spellbound
Spellbound

Album:

Writer

Katie Melua

Length:

3:00

Video:

Lyrics:
12.09.18 > Just strummin'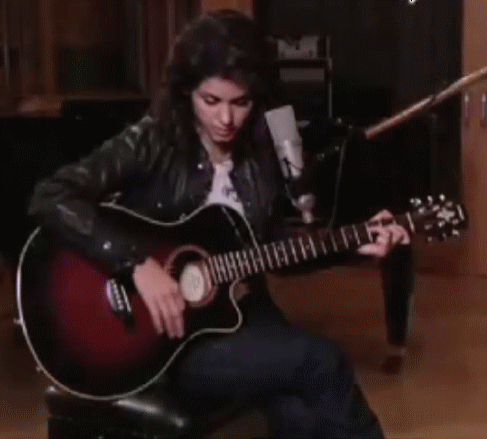 11.09.18 > Katie's Birthday Concert in Tbilisi
Katie is performing a free concert in Tbilisi on September 16th, her birthday. Her present is to give something back to the country of her birth. Wonderful.
Here is a news clip from Georgia Today.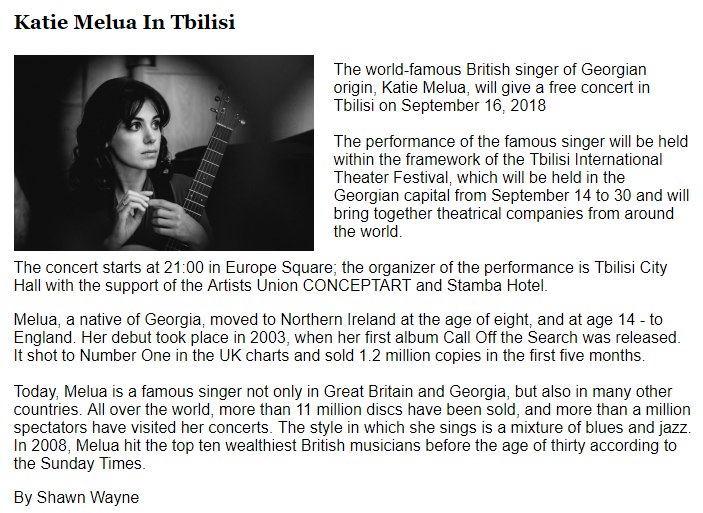 10.09.18 > Katie Bite: I Never Fall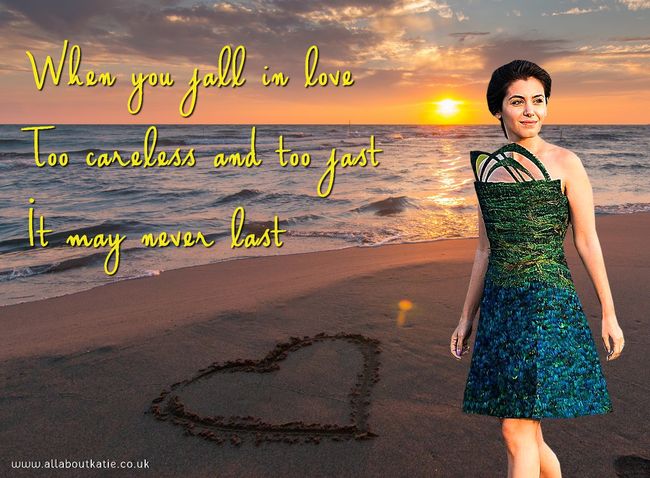 09.09.18 > Lyric card: If The Lights Go Out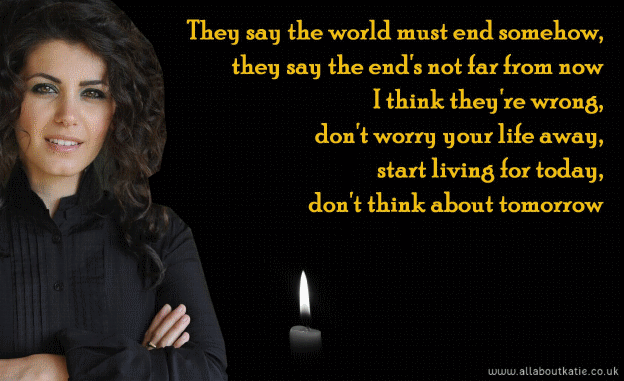 08.09.18 > Track Notes 31: What I Miss About You
Track Notes: What I Miss About You

Album:

Writers

Andrea McEwen & Katie Melua

Length:

3:48

Trivia:

One of two songs Katie co-wrote with Australian singer/songwriter and actress, Andrea McEwen (the other was Dirty Dice). The lyrics to this wonderful song are simply breathtaking. It starts off like a normal love song but the idyllic romance doesn't last. The last few lines in particular are just devastating. For me, it is one of the highlights of Pictures.
Andrea McEwen had an album of her own, Rental Property, with Dramatico in 2009 but she has since slipped off the radar and her website hasn't been updated in more than 5 years.

Video:

Here's a lovely version with Katie showing off her impressive ivory-tinkling ability - What I Miss About You - Live unplugged

Lyrics:
07.09.18 > Bridge Over Troubled Water
When one of the world's greatest interpreters of song sings one of the great songs the result is pure magic!
07.09.18 > Katie always gets a warm welcome in Germany!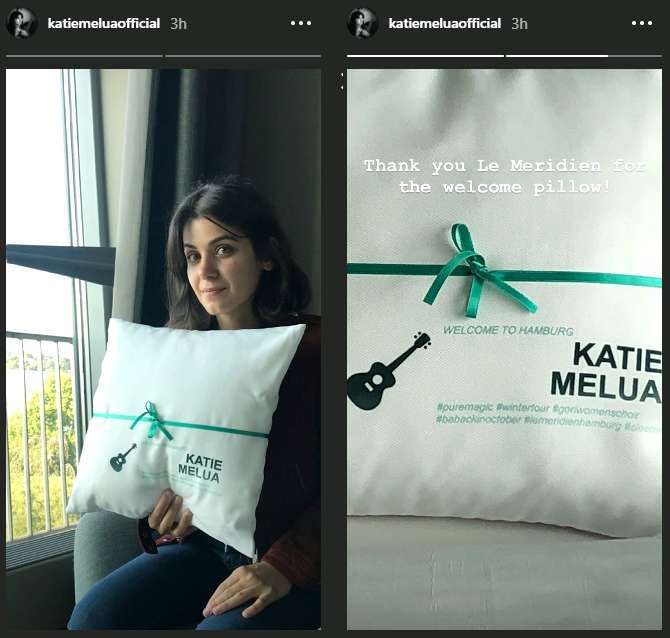 06.09.18 > Ultimate Collection - Katie announces more
Katie has now made a post on Instagram regarding the Ultimate Collection CD, released on October 5th
Remember this teasing pic of sheet music from Bridge Over Troubled Water from a couple of months ago?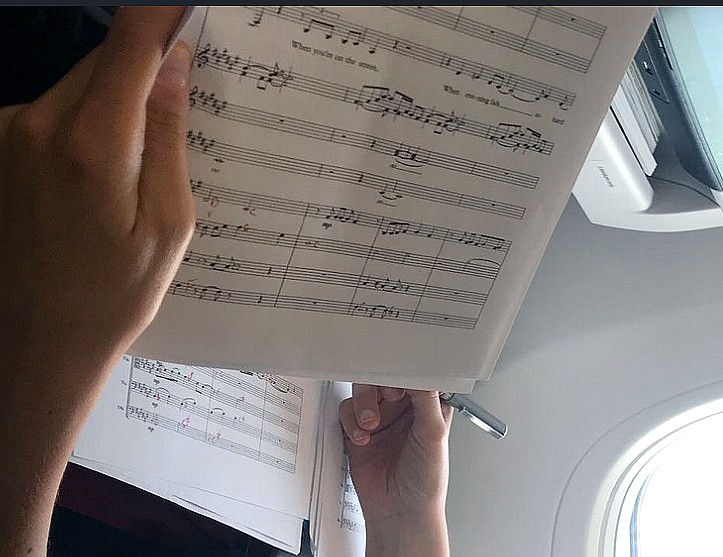 Well, turns out she was on her way to Georgia to record a studio version of the song with the Gori Women's Choir. And that is the version to be included on UC. Along with "Diamonds Are Forever" that is now two reasons to buy it!
05.09.18 > Katie Bite: Idiot School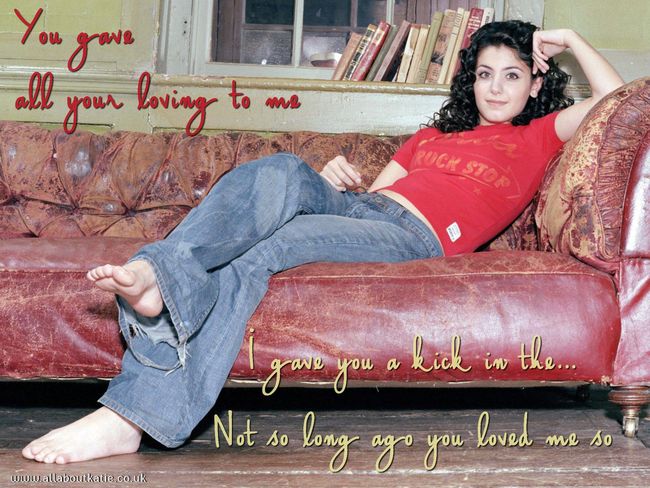 04.09.18 > Katie had a lovely anniversary weekend
Katie posted some pics on Instagram from her anniversary weekend yesterday. Six years already for the lovely couple.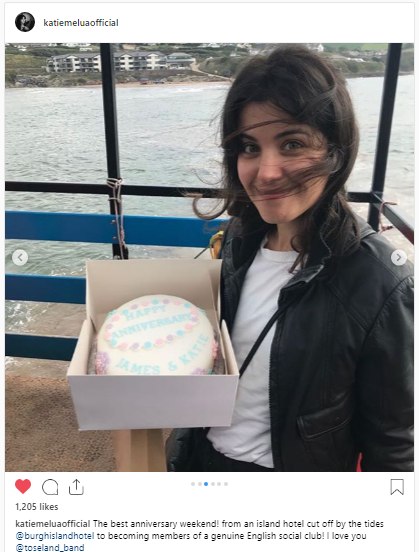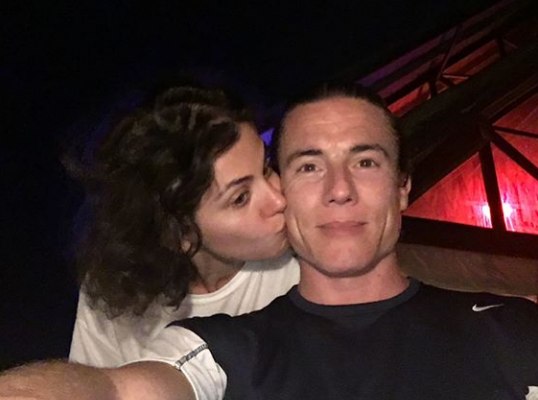 03.09.18 > Lyric card: It's All In My Head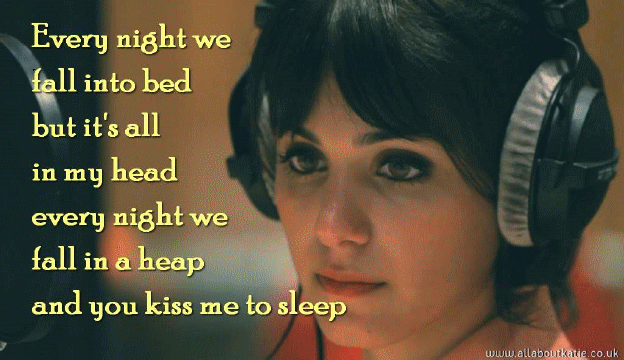 02.09.18 > Voice of an Angel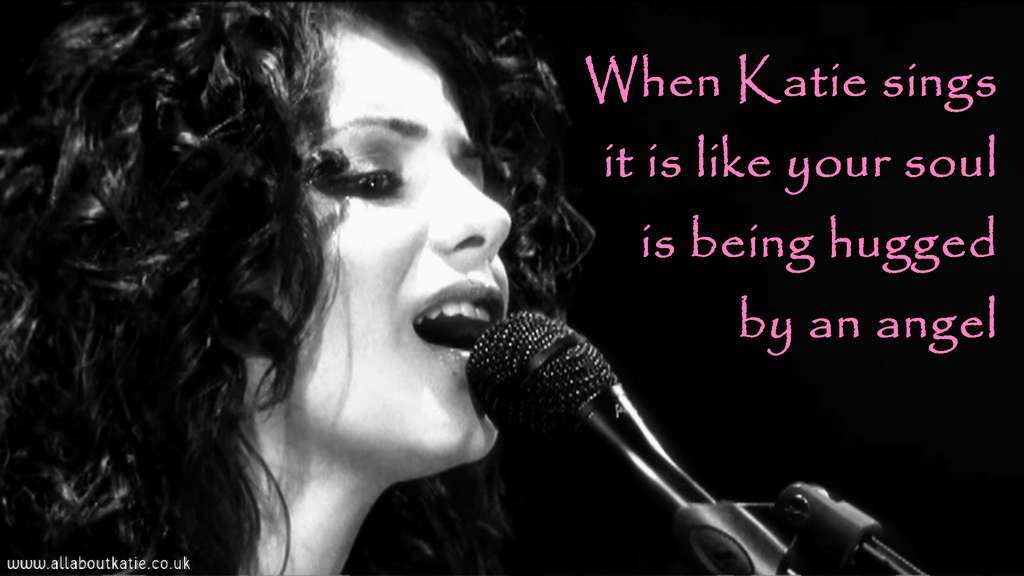 01.09.18 > Happy Anniversary Katie and James!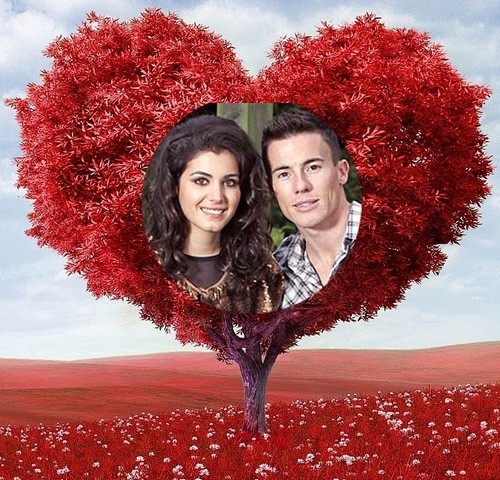 01.09.18 > Track Notes 30: If The Lights Go Out
Track Notes: If The Lights Go Out

Cover

Album:

Writer

Mike Batt

Length:

3:14

Released:

25 February 2008

Trivia:

Mike wrote this song for The Hollies, who released it in 1983 on their album What Goes Around
It was Katie's eleventh single and third from Pictures.

CD tracks

1. If The Lights Go Out (Radio mix)
2. Looking For Clues

Video:

Lyrics: