( Click a heading to expand/collapse an entry. Click the banner above to toggle list of articles. Click here for the > ARCHIVES)
What's All About Katie All About?
Welcome to All About Katie. This site is an appreciation of Katie Melua - the beautiful and talented singer-songwriter with the caramel eyes and sublime voice, and the finest interpreter of a song I have ever heard.
It is also a repository of information about her music, DVDs, videos, tour dates, images, and anything else of interest to her fans. I have put my heart and soul into this project. Katie has given me so much and this is my way of saying thank-you. I hope Ketefans all over the world will find something interesting here about our favourite artist. Enjoy!

Any opinions expressed here are mine, not Katie's. And if you follow me on Instagram or Twitter remember this: I am NOT Katie!
Note:
You can collapse the blog entries to just their headings by clicking on the Craggie's Blog banner. Click again to expand them. Click on an individual heading to hide/show it.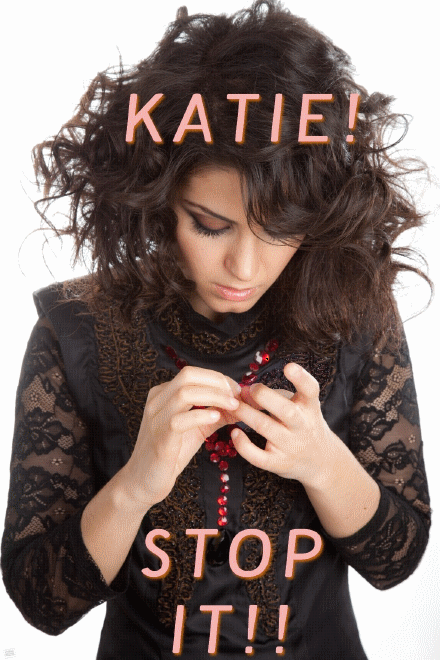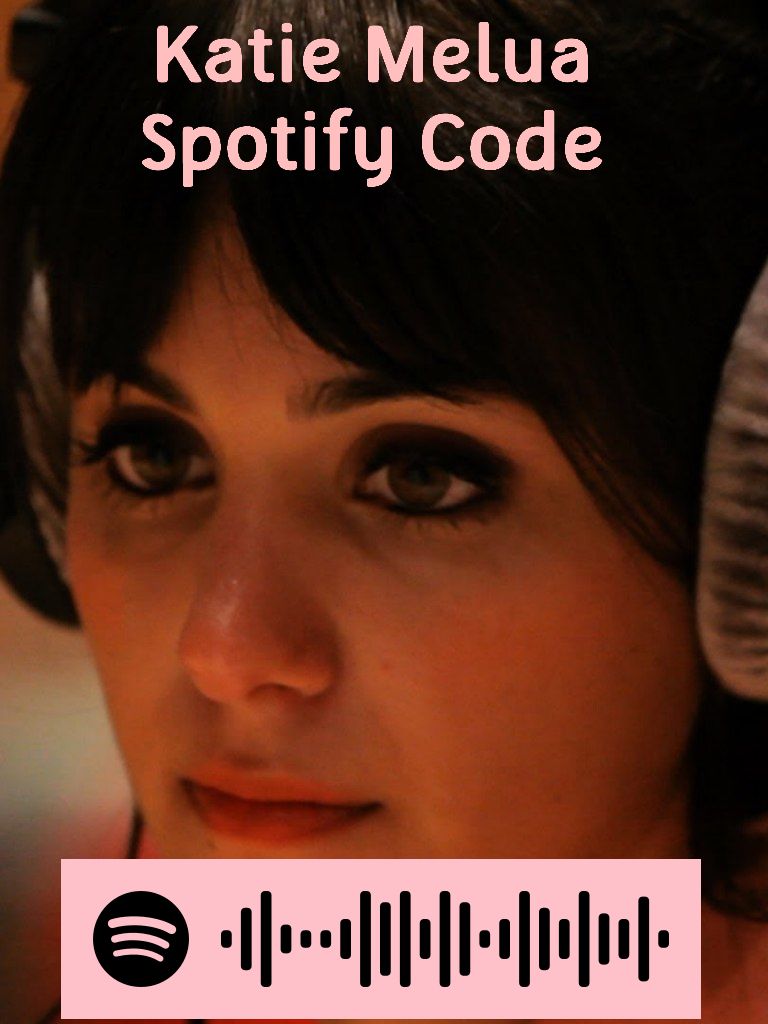 The Planet Baggers
If my writing tickles you why not have a go at my novel, The Planet Baggers, available at an Amazon store near your browser. (Click the image below to be transported magically to my book page!)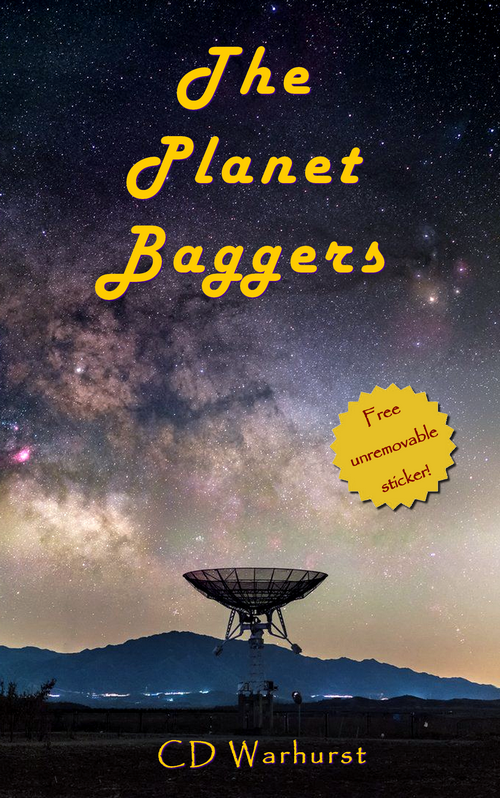 Eva Cassidy Fan Club
If you are a fan of Katie, why not check out this great site for Eva Cassidy?

09.12.19 > Lyric Card: The Little Swallow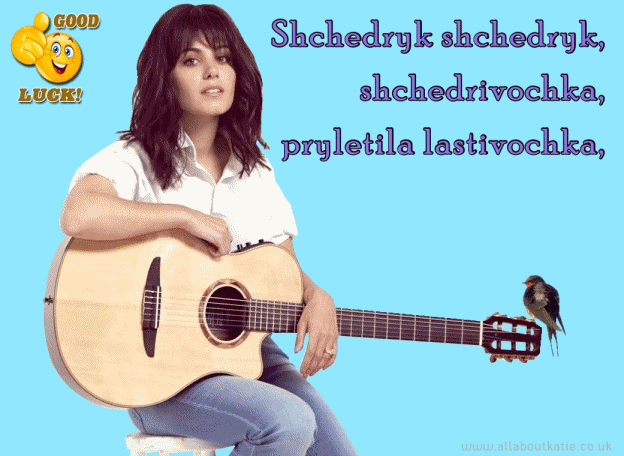 08.12.19 > Playlist: Christmas Classics
A bit of a departure from normal playlist rules here—for the first time, this list is not all about Katie. Please don't throw mangoes at the screen. Keep calm and carry on. The thing is, Katie hasn't recorded enough Christmas material yet. Of course we have the sublime In Winter but that is only partially about Christmas. Beyond that you have to look back to B-Sides: The Tracks That Got Away for "Have Yourself A Merry Little Christmas" (and that album isn't available on CD). But since the big day is looming towards us like a tinsel-laden juggernaut I thought I'd cobble together a playlist of some of my favourite Christmas songs by some of my favourite female singers. Katie kicks it off, then it is in no particular order but like all playlists is best listened to shuffled.
Albums:
Katie Melua — In Winter
Katie Melua — B-Sides: The Tracks That Got Away
Bailey Tzuke — Christmas with the Tzukettes (available here)
Enya — And Winter Came
Zooey Deschanel — A Very She & Him Christmas
Moya Brennan — An Irish Christmas
Kate Rusby — The Frost Is All Over
Kate Rusby — While Mortals Sleep


Katie - Have Yourself A Merry Little Christmas
Katie - O Holy Night
Bailey Tzuke - Let It Snow
Bailey Tzuke - Christmas With The Old Folks
Enya - Oíche Chiúin (Silent Night)
Enya - O Come, O Come Emmanuel
Zooey Deschanel - Blue Christmas
Zooey Deschanel - I'll Be Home For Christmas
Moya Brennan - Do You Hear What I Hear
Moya Brennan - We Three Kings
Kate Rusby - Winter Wonderland
Kate Rusby - Joy To The World
07.12.19 > Lincolnshire
After yesterday's rather downbeat look at London I thought I'd cheer up and have a quick peak closer to home. So here's Lincolnshire in a nutshell.

In London there are people everywhere. In Lincolnshire there are no people at all. Well, perhaps a few, but they all live underground in hobbit holes and listen to 70s prog rock on gramophones, only venturing out to do a weekly shop and put the bins out. Many of them communicate by pigeon. They like to eat haslet and chine and insist on referring to you as 'duck' regardless of your actual name and in spite of your apparent lack of bill, feathers and webbed feet. It is the second largest county in England yet has no motorways nor Premier League football teams, there are more tractors than coffee shops and jazz musicians combined and people are referred to as yellow bellies for no discernible reason. (I haven't seen many Lincolnshire bellies but of the ones I have none struck me as being in any way yellow.) Lincoln Cathedral was the tallest building in the world for over 200 years, yet has never had a lift fitted. The region I live in is known as Kesteven (which I pronounce 'Ketevan', obviously, if incorrectly). Famous Lincolnshire people include Sir Isaac Newton, Margaret Thatcher, Jim Broadbent, Sheridan Smith, Jennifer Saunders, astronaut Mike Foale and lyricist Bernie Taupin. There may be others. The county plant is the common dog-violet, though no one has ever seen one. The county song is "The Lincolnshire Poacher" which dates from around 1776. That's all you need to know, and you probably didn't need to know any of it.
06.12.19 > London
Many people say what a great city London is. But it isn't, and that makes my heart break because it could and should be. Those that live there seem to be desensitised to the harsh reality of the shocking juxtaposition of crime and poverty with opulence and indulgence. I have seen a woman pouting for a selfie whist another woman sat huddled beneath a blanket in the doorway behind her. The homeless woman stared into space with the blank expression of someone who has moved beyond suffering and and settled at hopeless resignation. The girl with the phone was oblivious to everything around her other than the angle of her own image looking back at her from a glowing screen.
Over the past 24 hours I saw London in a nutshell. I saw the warmth and kindness of people coming together to raise money for the Hope & Homes For Children Charity at a Christmas carol concert in Kensington. I saw the stunning buildings and architecture that abound on almost every street, yet I saw no one else looking up and admiring them as I did. I saw people sitting on pavements, homeless and hopeless, breathing but devoid of life, invisible to the crowds rushing past them, most of whom were shut off in their own little worlds fenced off by headphones and either lost in music or talking out loud in an apparently one-sided conversation that a few years ago might have seen them carted off to an institution. Everyone is in a hurry, oblivious to the beggars and the beautiful buildings, and only just aware enough of other people to barely manage to avoid bumping into them. There is no humanity, no compassion, no joy at just being alive and being surrounded by amazing people. Every single person you see has a story to tell. No one cares. No one wants to listen. And it breaks my heart. Our phones are our gods, to be worshipped and obeyed. A voice from the ether takes priority over the person standing in front of you. You like a picture of a strangers' cat yet fail to even notice the stunning craftsmanship of a stone mason whose legacy towers above you hundreds of years after his death. Also in that 24 hours I heard that the lovely singer Katherine Jenkins had tried to help an old lady she saw being mugged, and ended up being mugged herself. Fear and tension is palpable in London. In 2019 we are still a million miles away from being able to call ourselves a civilisation. No one should be homeless. No one should be starving. No one should be living in fear.
I always leave London with a heavy heart. Not for the leaving itself, but, like visiting a dying friend in hospital, with a sad reflection on how much of a decline you will find upon your return, and with the desperation of not knowing what you can do to help. I hope that on my next visit I will see signs of a remarkable recovery but I know that wishing for a miracle is a fool's errand. Stay strong, Londoners, be safe, be vigilant and look out for each other.
05.12.19 > Hope And Homes For Children Christmas Concert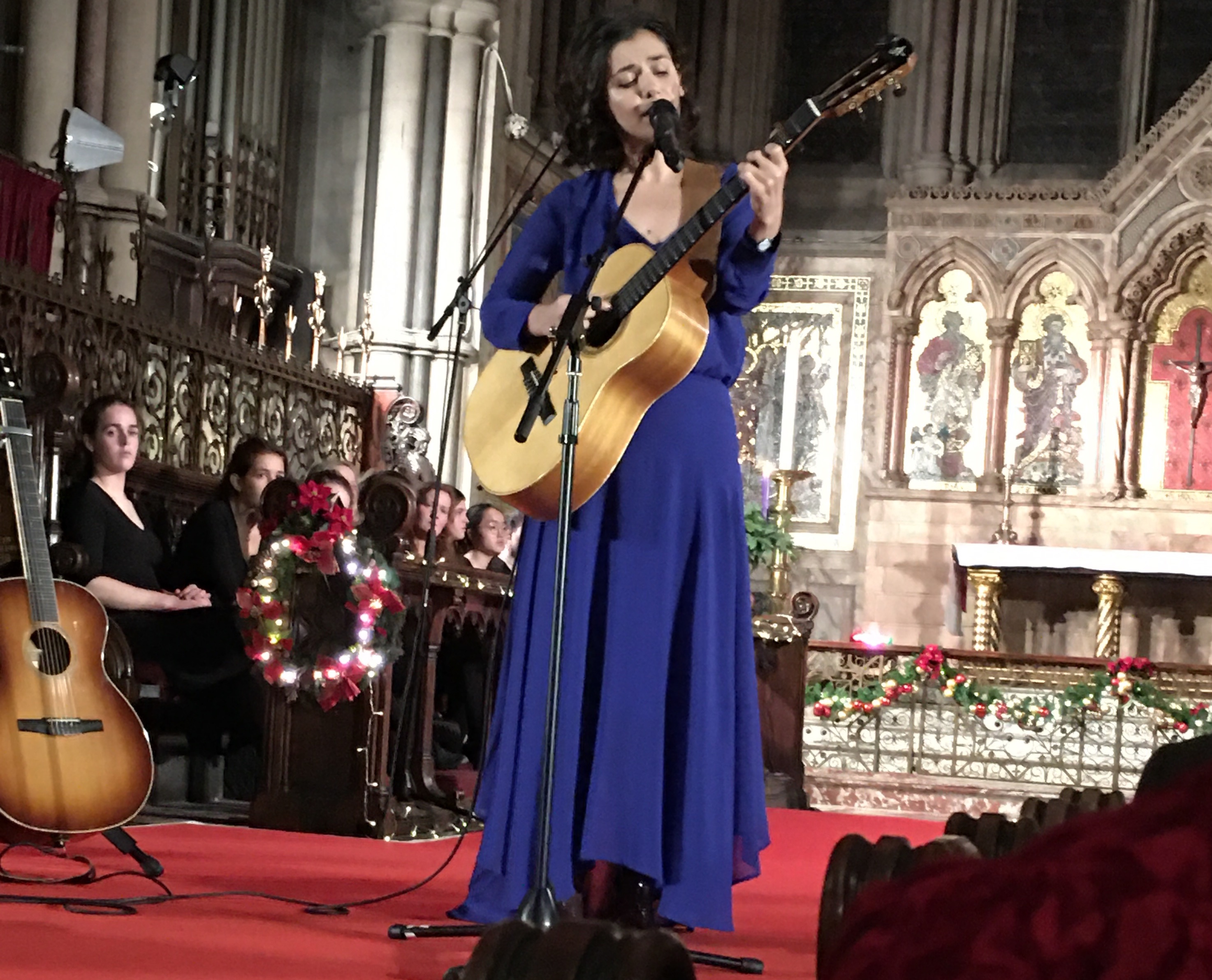 I'm so in the Christmas spirit now after a truly wonderful event in London last night. The Hope And Homes For Children 25th Anniversary Christmas Carol Concert was a beautiful event for an exceptional cause. There were some lovely performances including a charming young girls school choir, Prima Voce, rather like a budding Gori Women's Choir, and readings from Mel Giedroyc and Kate Adie. But Katie, as you might expect, took things to another level. Allowing Prima Voce to accompany her was delightful, and something those young girls will never forget. When Katie went solo on "Have Yourself A Merry Little Christmas" her microphone got possessed by naughty spirits and drooped downwards mid-song. But Katie is the coolest professional in the known universe (I've asked around some of my alien friends and they have verified this) and she calmly tightened it up before picking up the song so seamlessly that those who couldn't see what happened thought she'd just paused for effect. It is an absolute privilege to witness an artist at the top of their game perform live.

Below is the set list, given to me by Katie's brother Zurab who, like all Georgians, is impossibly adorable. I wish you all to have yourself, Christmas.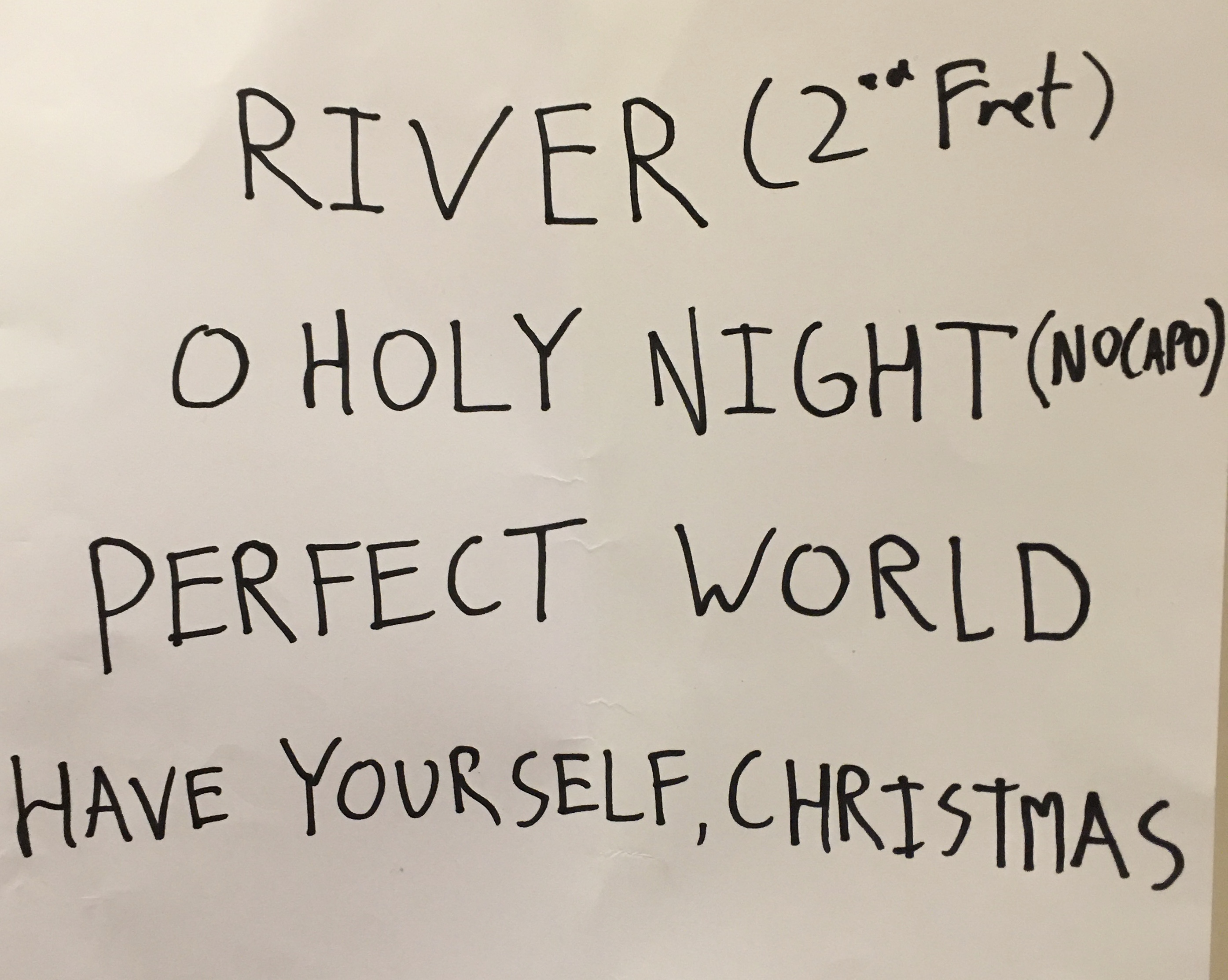 04.12.19 > Quick Fact
After Katie's bluesy chinwag with Cerys Matthews the other night and with Christmas jingling in my brain it reminded me that both Katie and Cerys have performed the (nowadays controversial) festive jolly that is "Baby, It's Cold Outside". Only, Cerys performed it with Sir Tom Jones. Mic drop. Then again, Katie has performed "Fairytale Of New York" with the actual Pogues. Mic drop back at ya.
04.12.19 > Katie Bite: A Time To Buy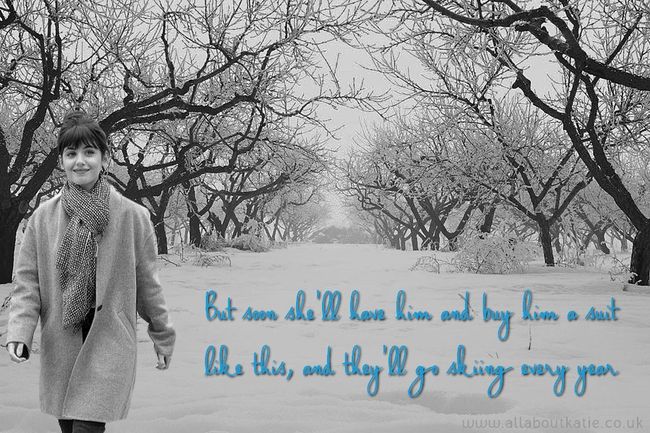 03.12.19 > The Blues Show with Cerys Matthews
Utterly stonking hour on Radio 2 last night with the wonderful Cerys Matthews (who has, to the best of my knowledge, never thrown her knickers at you, but does come from Wales) chewing the fat with our Katie about the blues. It was simply delicious and left you wishing Katie would record more blues. In fact, Cerys asked that very question and Katie hinted that she might, though she doesn't like saying 'no' and refusing to rule something out is a handy escape (but don't worry—she's still young and there's plenty of time for her to explore different avenues).
If you want to catch the show it'll be available for another 29 days (don't ask me, ask the BBC) at Katie Melua in conversation with Cerys Matthews.




(Please note that it is a BBC site and so the link may not work outside the UK :-)
02.12.19 > Track Notes 74: The Little Swallow
The Little Swallow

Album:

Writer(s)

Mykola Leontovych (trad. arr.)

Length:

1:46

Notes:

Somewhat serendipitously we find ourselves on to In Winter just at the beginning of meteorological winter. That wasn't planned—if only I was that organised!

"The Little Swallow" or "Shchedryk" (Ukrainian for 'bountiful evening') was originally arranged in 1916 by Ukrainian composer Mykola Leontovych and was traditionally sung on the evening of January 13th (New Year's Eve in the Julian Calendar). In 1936 the song was adapted by Peter Wilhousky, given new lyrics in English and entitled "Carol of the Bells". It is this version that is widely known in the west but the older, Ukrainian version is better. The lyrics tell of a swallow flying into a household to sing of the wealth that will arrive the following spring.

The musical device of a four-note pattern within the range of a minor third (no, I have no idea either) is thought to be of prehistoric origins, which is probably why the song has a goosebumpy mysticism about it.

YouTube:

One or two to versions to choose from but here is a particularly sweet performance with the Gori Women's Choir on the BBC's One Show. The Little Swallow on The One Show.

Lyrics:

(Not sure how much this will help you, but there is at least a rough translation underneath the lyrics.) The Little Swallow
01.12.19 > Christmas is coming!
It's December again. How did that happen? (That's purely rhetorical. I know the answer. It happens because November runs out of days.) Anyway, it is no longer a sin to use the C word. Oh, and you may have spotted a little addition to the panel on the left. That's right—the advent calendar is live!! If you don't believe me then click it! (Spoiler alert: doesn't contain chocolates.) It'll stay there throughout the month, with a new door becoming unlocked every day until Christmas.
Talking of Christmas, I hope you've all ordered Katie's new live album already but if you haven't then I suggest you do it now before I brand you a raging lunatic.
30.11.19 > Planting Katie
Today is the Woodland Trust's Big Climate Fightback day, with thousands of trees being planted around the UK. Here's my contribution—Katie the Hornbeam. I know what you're thinking—who in their right mind gives trees a name? I do, that's who. Deal with it. And I'm not claiming that my mind has ever been right in the first place. As for the choice, well, it had to be Katie didn't it? I mean, naturally elegant, endlessly inspiring and making the world a better place (it was never going to be Donald).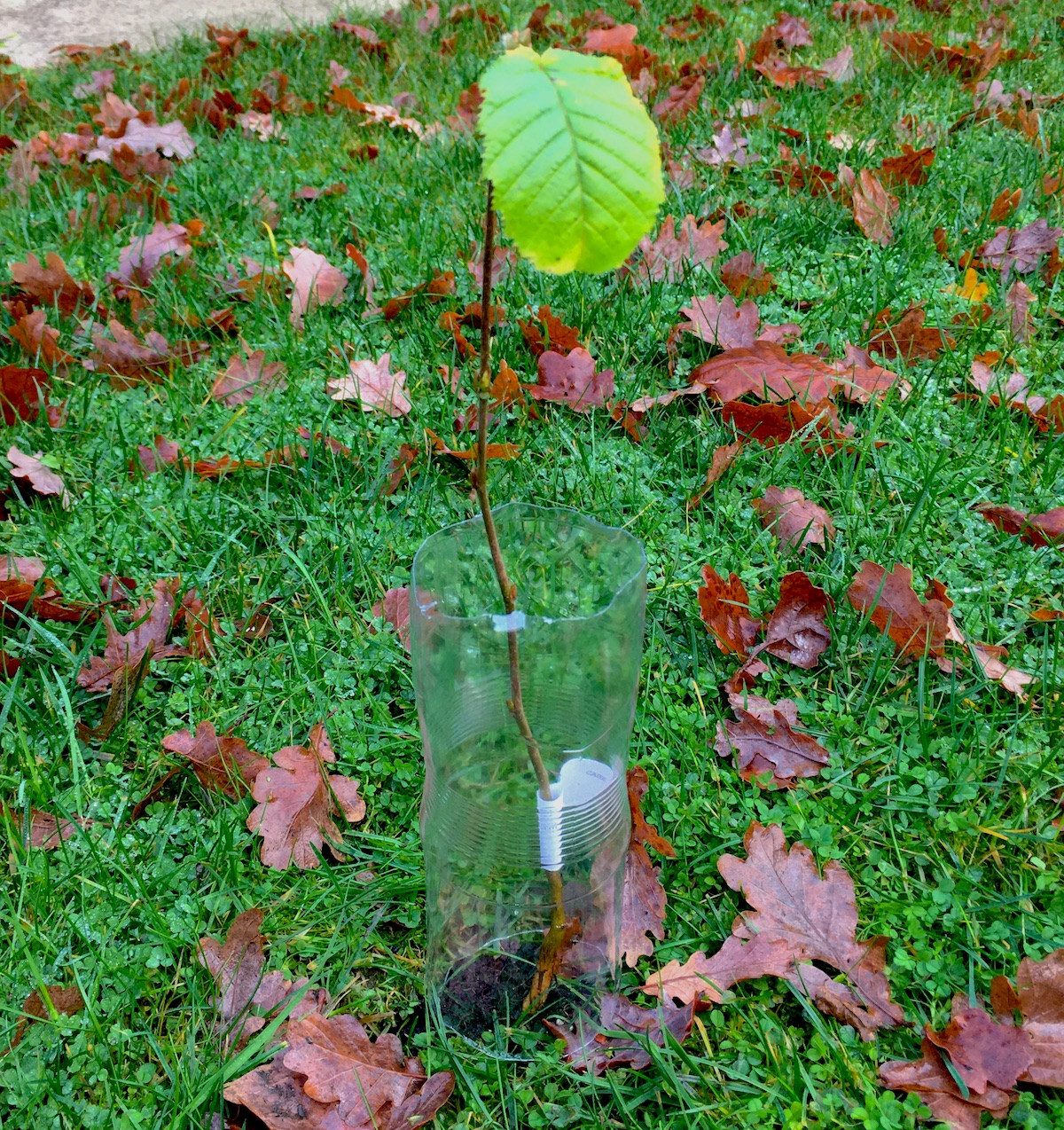 29.11.19 > Lyric Card: I Will Be There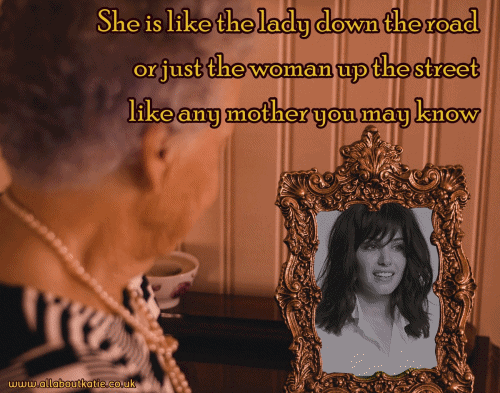 28.11.19 > Dream Jazz Trio: B, S & C?
It's about time we had a supergroup jazz trio. It would be a side project so no careers would have to go on hold. Here is my vision: Courtney Pine on saxophone, Jamie Cullum on piano and Katie Melua on guitar and vocals. Might be good to add bass and drums, but then it wouldn't be a trio would it? But can you imagine the massage those three would give to your eardrums? Of course, they would have to have some kind of name—my suggestion would be Back, Sax & Crack. Courtney is Sax, obvs. Katie has to be Back—Beautiful Artist Called Katie. So that leaves Jamie as the Crack (🤭) — Cool Respected Artist Cullum King! (Lame, I know, but if he's to be the crack he needs buttering up. 🤭) Acclaimed albums, sell-out tours, cheeky t-shirts. I can see it all. Everybody's 'appy. Can I be their manager please?
27.11.19 > Playlist: Great American Songbook
Ah yes, the good old GAS. Everyone turns to it eventually, even the Angelic Robbie Williams and the Master of Leopard Print Leggings himself, Rod Stewart. Katie however, has been dipping in to it since day one and though this playlist at the moment is a rather short one, weighing in at just over half an hour, it would not surprise me in the least if one day she releases her own album of GAS covers. I for one will not be entirely complete until I've heard her sing "Summertime". I mean, even Bob Dylan has done GAS (make your own jokes), three times in fact (though he was in his 60s—if Katie leaves it that long I may not be around to enjoy it 😱 ).
Note that Mike Batt's "Mockingbird Song" is included because it is based on a traditional American lullaby "Hush Little Baby", which has been covered by greats like Nina Simone.
Great American Songbook
What A Wonderful World
Nobody Knows You When You're Down And Out
Deep Purple
Stardust
Blues In The Night
Mockingbird Song
Lilac Wine
Have Yourself A Merry Little Christmas
26.11.19 > Katie Bite: Blame It On The Moon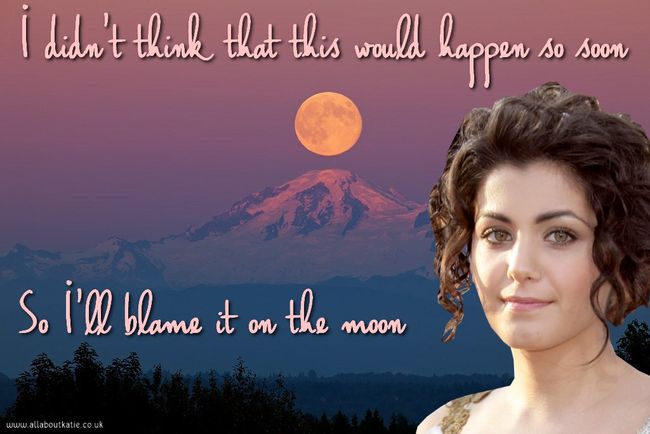 25.11.19 > Track Notes 73: I Will Be There
I Will Be There

Album:

Writer(s)

Mike Batt

Length:

4:18

Notes:

Yet another masterpiece from Mr Batt. This one was commissioned for the Queen's Coronation Festival in 2013 and it alludes to her in the lyrics but really it is about a mother's love. Anyone can appreciate the beauty of the song and its message but Mike had lost his mother (as have I) and for anyone in that position this song can be both a hard listen and ultimately a comfort.




This track was the lead single from Ketevan but despite it being well received at the Queen's Coronation Gala it only dipped into the singles charts at 99 for one week. This was effectively a death knell for Katie's already declining impact in the singles chart, though of course she remains a heavy hitter in the albums charts. It is worth bearing in mind that the bulk of Katie's fan base is over forty—a demographic that is known to be largely indifferent to the singles format—so none of this should be a great surprise.

YouTube:

For those of you that have only heard the album version there is a longer, full concert version which you can see in the official video.
Here too is a video of Katie's faultless performance of the song in front of the Queen at the Festival in 2013 I Will Be There (Queen's Coronation Gala), complete with Mike waving his wand about behind her. Despite Katie's world class performance, look out for this shot at the end of Her Maj and an assortment of family sprogs looking singularly unamused by it.

Lyrics:
24.11.19 > Advent Calendar
Oh, you lucky, lucky people. I've got something exciting and new for you this Christmas—a Katie advent calendar. And it's calorie-free! You cannot honestly tell me that it gets any better than that. (If you can then bah humbug, go and nibble on your chocolates and watch your waistline wobble.)
Here's a sneak preview. I'll provide a link to it on December 1st. And unlike physical advent calendars, there is no cheating with this one—each present remains locked until the proper day.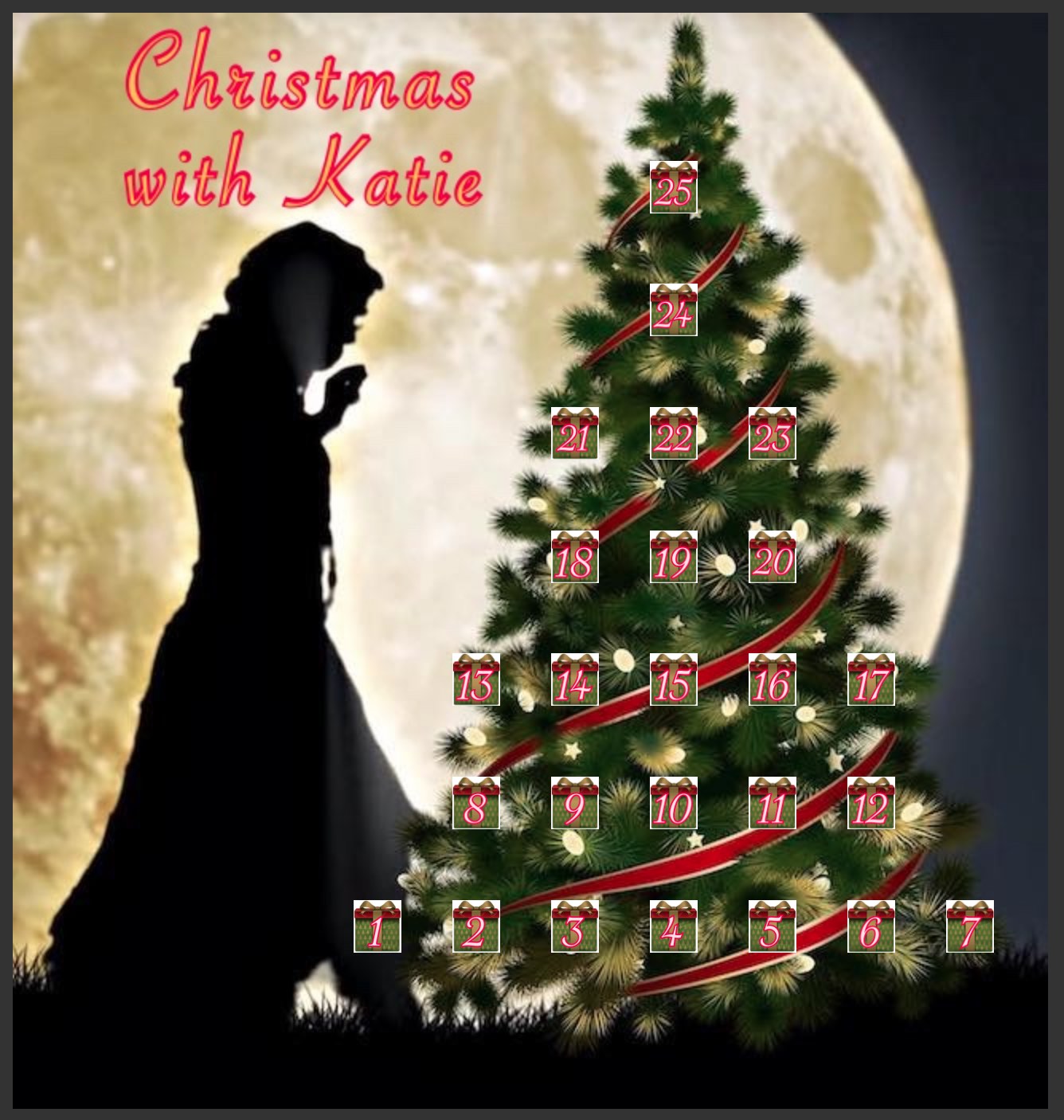 23.11.19 > Lyric Card: I Never Fall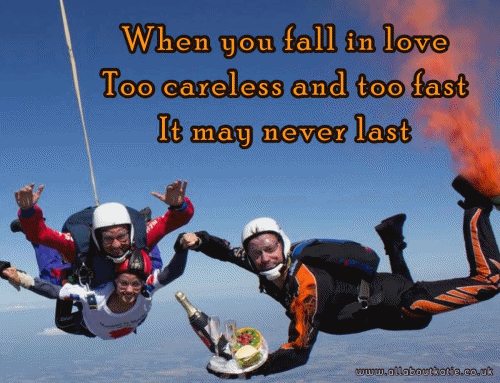 22.11.19 > 2020 Tour Tickets now on sale!
Tickets are now on sale for the 2020 Europe and UK Tour so I suggest you hurry if you want a good seat. If you'd prefer a seat in a dark corner at the back right behind a pillar then by all means have another latte and finish that crossword.
You can find the links on the tour page. Or just click here.
22.11.19 > Message From Katie
21.11.19 > Katie Bite: Blue Shoes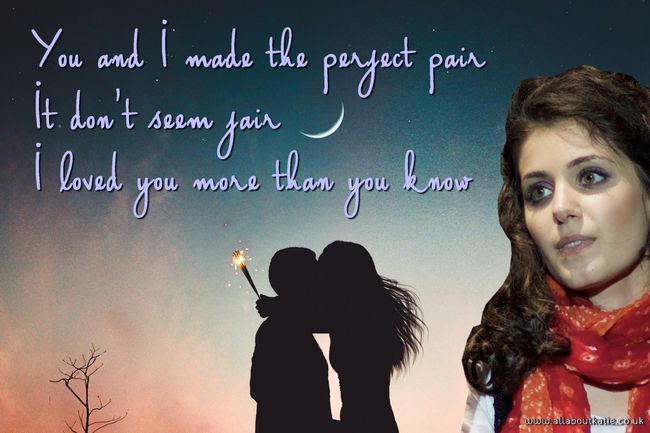 20.11.19 > Playlist: Live In Concert album taster
This playlist is to get you in the mood for the upcoming new Live In Concert album, to be released on December 13th. This is the complete track listing with one exception—"Maybe I Dreamt It". That is a new song so it hasn't appeared on a previous album, obvs, so you can't add it to a playlist yet, obvs. 16 of these 20 appear on Ultimate Collection, the other four are on In Winter. 15 of the tracks appear on the special edition bonus CD of In Winter, Live In Berlin, but bear in mind the new album has brand new recordings made on a different tour so the performances are not identical. The only omission from In Winter is "A Time To Buy". I have no idea why that was left out but I empathise with it—reminds me of schooldays when sides were being picked to play football…
Tu Asa Turpa Ikavi (If You Are So Beautiful)
Plane Song
Belfast
Nine Million Bicycles
Just Like Heaven
River
Dreams On Fire
Cradle Song
Nunc Dimittis (All Night Vigil)
O Holy Night
Diamonds Are Forever
Perfect World
The Little Swallow
I Cried For You
The Flood
The Closest Thing To Crazy
Piece By Piece
Wonderful Life
Fields Of Gold
What A Wonderful World
19.11.19 > O Holy Night Live
The first track from the forthcoming live album has been released, "O Holy Night". To get your paws on it you'll need to pre-order the album at katiemelua.com. If you already have you'll need to go back there and log in to your account, then click on "My Downloads". The sound quality is amazing. Obviously, I can't just give it to you because it's not mine to give and Katie might make me write a 10-side essay on The Life Of A Ping Pong Ball. But if you are dithering about ordering then here's a snippet of OHN to whet your appetite. Listen to this and then get yourself undithered and click on the link above. And if you're ordering it for a Christmas present for someone else do yourself a favour and order a copy for you too (not U2—Bono and The Edge can afford to buy their own).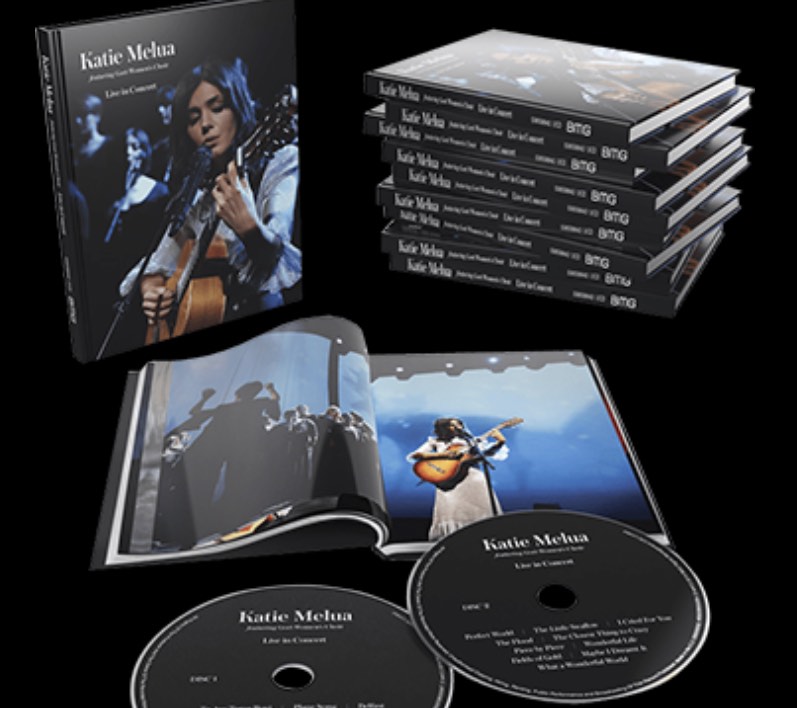 | | |
| --- | --- |
| O Holy Night live (excerpt) | This browser does not support this audio :-( |
18.11.19 > Track Notes 72: I Never Fall
I Never Fall

Album:

Writer(s)

Katie Melua, Luke Batt

Length:

2:46

Notes:

The second collaboration with Luke Batt and like "Shiver And Shake" this is another little gem, though the two songs are wildly different. This is one of several dreamy songs on Ketevan, and as good as any of them. Simply beautiful.




YouTube:

A few fan videos of live performances of this are on You Tube. Here is a lovely one from Strasbourg in 2013. It is a rare treat to see Katie playing the piano and she looks so lovely in a big hat, like she's about to recline on a gondola and nibble a flake. I Never Fall live.

Lyrics:
17.11.19 > Katie Bite: Blue Shoes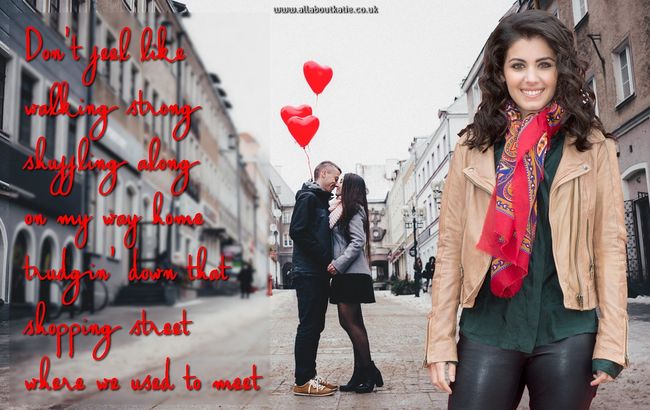 16.11.19 > Announcements Analysis
I expect most of you are bleary-eyed and delicate this morning as a result of a night of partying following yesterdays big announcements. But amongst the general chorus of "yays" on social media there have also been a few grumbles and mumbles. So I thought I'd have something of a forensic poke-around into those announcements to find out what they really mean for Ketefans.
2020 Tour
This is news the fans are always eager to hear. A major autumn tour of the U.K. and Europe, similar in scope to the 2018 tour. English, German and Polish Ketefans are all well-rewarded for their ongoing loyalty with multiple gigs in their countries. Somewhat surprisingly, there is only one date in France, and none at all for the likes of Spain, Portugal and Italy. As is always the case, disgruntled fans from such countries, and others like Australia, Canada and Brazil, have been pleading to be included. Some of them act like it is a personal snub from Katie. The truth is, I'm sure Katie would love to visit all of those places and many more besides but at the end of the day music is a business and you have to be aware of the logistics of touring. Take Australia for example. Katie may have fans down under but are the enough of them to fill venues in multiple cities? It isn't a case of Katie hopping on a plane with her guitar. There is the rest of the band and all their instruments, speakers and sound equipment, lighting and stage props, plus support staff and all the luggage—in short, a lot of people and equipment to lug half way around the world. They'd probably need to sell out a dozen venues to make it worthwhile, and that may not be a realistic target. It is the same story in North and South America. For sure she has fans out there but again, are there enough to fill venues? I'm sure a great deal of thought goes into organising these tours and it is not for the likes of us to criticise why some places are left out. I'll admit though, the one omission that does baffle me is Georgia. Jessie J did a gig in Tbilisi this year—I can only imagine they'd go nuts to have their own girl performing in her old back yard again.
So what does the 2020 Tour itself tell us? The main thing to note is that she is playing with her band and not the Gori Women's Choir. This means that although the tour pushes on towards the end of November the emphasis will no longer be on In Winter. Which in turn means that the main focus will almost certainly be on a new studio album…
KM ft. GWC - Live In Concert
Katie toured last autumn. She is touring next autumn. She is not touring right now. Which is probably why we're seeing this unexpected release. And the sumptuous package contains two CDs of live music from last years' tour along with a beautiful hardback book. This one is for the fans. Anyone who attended one of those concerts will treasure this as a high-quality memento of their experience. It is perhaps not for the part-time fans—the kind that bought Ultimate Collection because they used to have a copy of Call Off The Search somewhere and thought it would be the easy way to catch up with what they'd missed in-between. It is pretty much a live version of Ultimate Collection, a thank-you for the last year rather than a flag-bearer for the next one.
Which brings us back to the studio. There was a great deal of expectation that 2019 would see the release of a new studio album. Katie was talking about a bunch of new songs back in March of 2018, and she even performed one, "Maybe I Dreamt It", a year ago on the 2018 tour. So it seemed likely she would be putting the finishing touches to it early this year before recording over the summer and releasing it, well, round about now. So in a sense, yesterday's announcement could be seen as a smokescreen to deflect attention from the fact that the studio album ain't ready yet. But it is something of a get-out-of-jail-free card being used up. Since In Winter we've had a 'best of' collection and now a live album, so 2020 will almost certainly see us finally getting our ears on that new material we all crave. And it isn't that much longer to wait. But after the next studio album we may have to wait a fair old while because the 'best of' and 'live' cards can't be played again for a few years. Don't get too despondent though—there could be another collection of unused tracks like B-Sides, an album of cover versions or perhaps an 'unplugged' acoustic reworking of an earlier album. Or maybe the Spice Girls will re-form and persuade Katie to replace Posh 😂 (advice: don't put your mortgage on that). They could call her Adjika (Georgian spice).
15.11.19 > New Tour. New Album. 🥳
Waiting for Katie news is like waiting for a bus. Wait ages and then two...

Announcement 1: 2020 Tour
Joy to the world! Katie has announced a 45-date tour of Europe and the UK in Autumn 2020. Click the image below for UK ticket info. Pre-sale begins Wednesday, 20th November. Full tour dates will be up in the Tour section shortly with links to European ticket sales.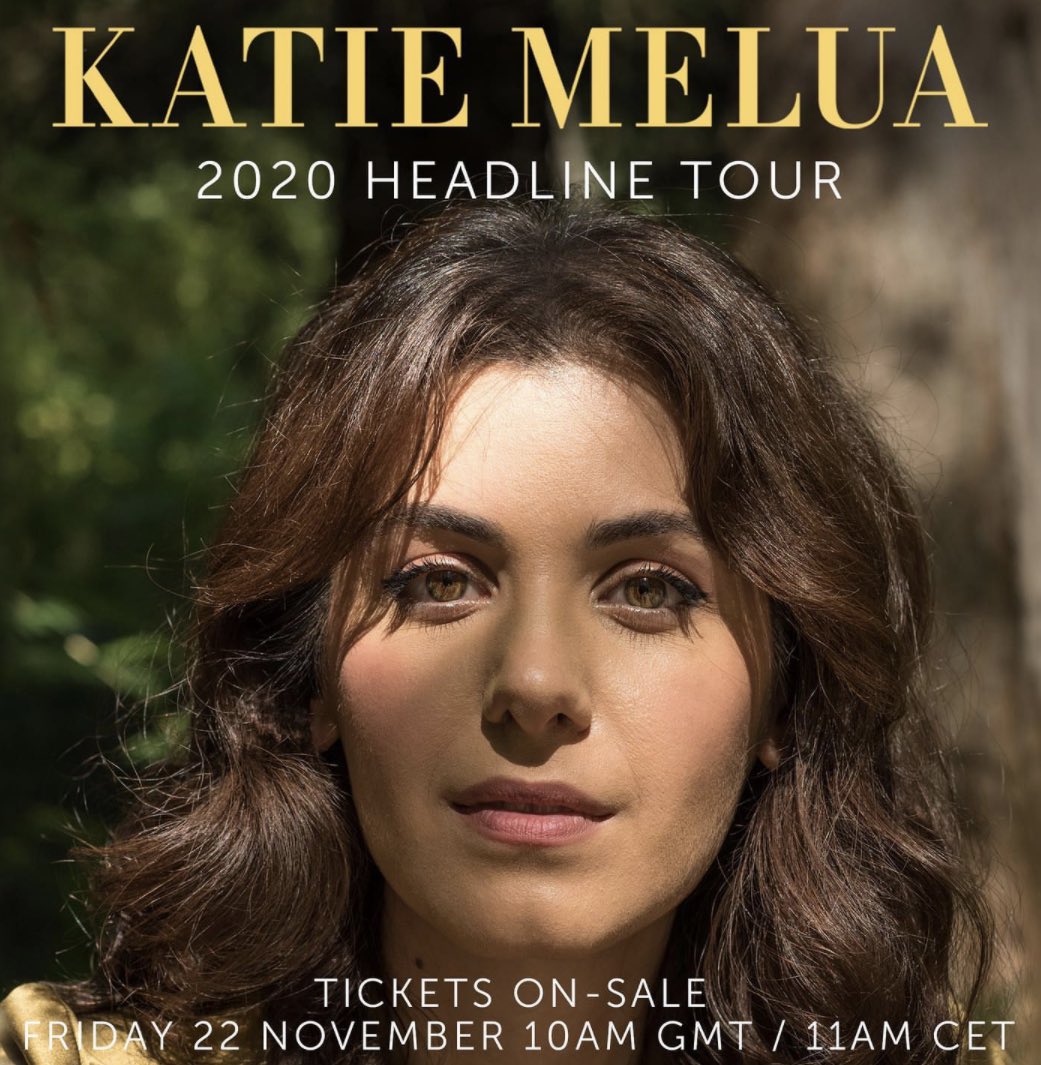 Announcement 2: New Album
How much can Ketefans take? A new album in time for Christmas as well? Not the one we've been waiting for admittedly (more on that in due course) but an extremely welcome bonus in the form of a 2-CD + Book package of live performances with the Gori Women's Choir, taken from the 2018 Winter Tour. I know some cynics will look down their noses at this since there was a Special Edition of In Winter last year that had a live CD of these songs and it could be seen as milking In Winter to within an inch of its life. For hardcore fans however, it is nothing less than a treat. The performances on the 2018 Tour were stunning, and there are a couple of tracks that haven't made it to CD before. The 84-page booklet turns it into a beautiful package that is well worth having. Click the image below to pre-order (and get a code to access pre-sales for 2020 tour tickets).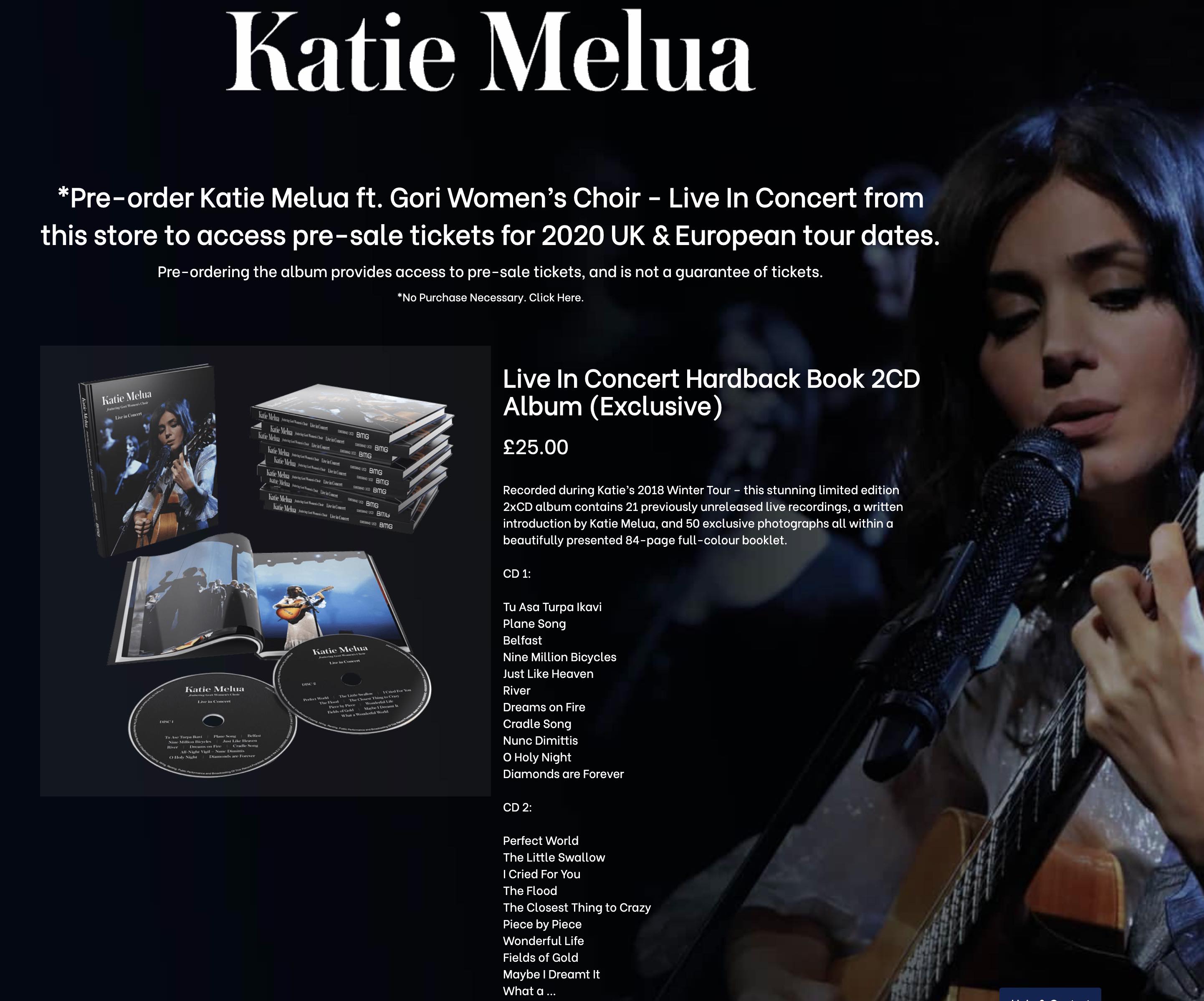 14.11.19 > Lyric Card: Chase Me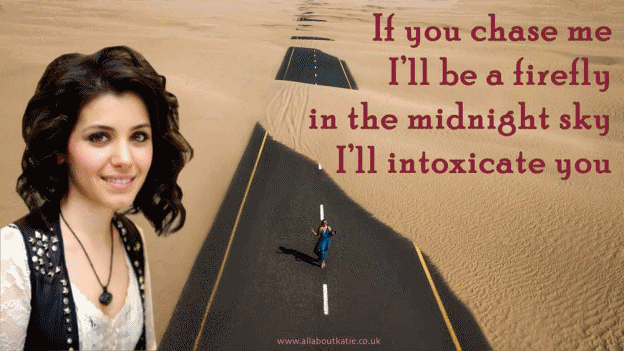 13.11.19 > Joke
Q. What is Sherlock Holmes' favourite kind of tree?
A. A lemon tree.
You're whelks.
12.11.19 > Songs Of A Nation
I discovered in Georgia that you can get anyone to sing along with you by just singing two words. All you have to do is begin "Kviteli potlebi…" and they're off. Everyone knows the song. And it isn't even the national anthem ("Tavisupleba", თავისუფლება, if you must know). It got me thinking—every nation seems to have a song that rouses the spirit of the people from childhood through to old age. Every nation, that is, except England. I can't think of a single song that everyone knows, that unites the country with fierce pride and togetherness. The Scots can all join in "Flower of Scotland" (or "Donald Where's Yer Trousers", or anything by The Proclaimers). The Welsh are a nation of singers and have a hatful of songs that all Welsh people know and will launch into at the drop of said hat. The Irish can croon "Danny Boy" at you. But the English? Nope. Nothing. Not a sausage. I have no idea why this is. Perhaps it has to do with it being such a multi-cultural melting pot with so many blended nationalities that 'being English' is just too broad a group to get everyone singing from the same sheet. It may not always have been that way. I get the feeling that everyone in the Middle Ages went around whistling "Greensleeves" despite there not being any radio or pop charts. And of course, during the wars there have been rallying songs like "Pack Up Your Troubles" and "We'll Meet Again". But nowadays there's nothing to get us warbling in unison (though if the "Strictly" theme had lyrics…)
It doesn't help to have a dreary dirge for a national anthem. There have been many calls to change it to something more rousing. The likes of "Land Of Hope And Glory", "I Vow To Thee My Country" and "Jerusalem" have all been championed, along with the more ponderous "Abide With Me". Any of those would be better, but they are all old and hard to sell to a younger generation. There are songs within communities that everyone knows. For example, who in Liverpool doesn't know "You'll Never Walk Alone", whilst rugby fans can all chant "Swing Low Sweet Chariot". Yorkshire has "On Ilkley Moor B'aht 'At", bless 'em. But outside of their communities those songs may be known but have less meaning to people. Most Ketefans could sing "The Closest Thing To Crazy" for you but I don't think even Katie can unite this disparate nation. Or can she? Maybe it is time for a new talent show. Something like "Britain's Favourite National Song". Let the public make online suggestions and the ten most popular ones get performed live by an established artist and put to the vote. The overall winner then becomes required learning in the school curriculum. That way, the next generation at least will have a song that everyone knows. Now, any non-English person reading this won't give a pregnant meerkat about it, that's fine, but if you are English you will no doubt have your own ideas about which song should win BFNS. As you might have guessed, I've been giving it some thought and my choice would be Katie Melua (didn't see that coming, did you?) singing The Beatles' "Let It Be". I reckon that might win, though I'm sure the nation would remain divided. But even if it did become a national song, good luck getting a stranger to sing along with you after two words. "When I…"
11.11.19 > Katie Bite: Crawling Up A Hill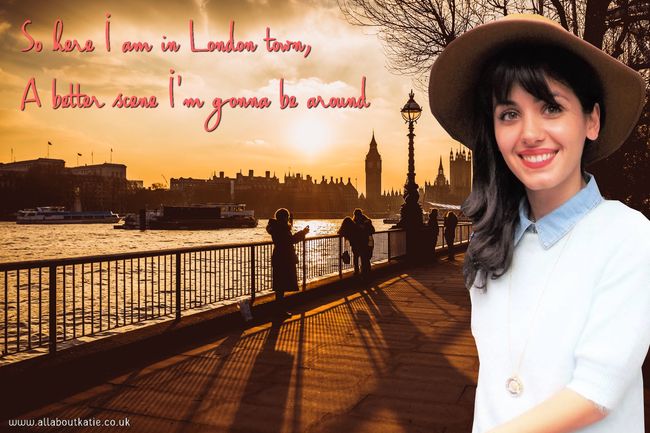 10.11.19 > EōN by Jean-Michel Jarre
I've said before that a computer can never write a song because it has never experienced human emotions such as love and loss. But—and it's a big but—that's not to say a computer couldn't generate music. More than a decade ago, Brian Eno released an iPhone app that could randomly generate ambient music. It blurred the boundaries. Was the music you were hearing his or the computer's? He may have programmed the algorithm behind it but the music you were hearing at any given time was unique and Eno wouldn't have heard that same sequence himself. So it's a grey area. That said, all the iPhone was doing was juggling bytes around in its memory. It was in no sense aware of what it was creating, nor was it applying any of its own feeling or emotion to the creative process. And this is where a quantum leap will be required before a computer can create music by A.I. It may never be able to. Robots, or androids, may fare better since they will be constructed as autonomous entities, able to 'see' the world. They'll also be able to hear and have tactile feedback, as well as inputs that humans don't have such as thermal and infra-red. That will mean each android would have a unique experience of interaction with the world, just as humans do, and that could be enough to allow them to create art or music in a way that their creators never anticipated. That is still a long way off though.
Jean-Michel Jarre seems to be marmite with people. Some hate electronic music in general and think of it as cheesy lift music or whatever. Others, and I include myself among them, were utterly blown away by Oxygene in the 70s and fell madly in love with Jarre and other pioneers like Tangerine Dream and Kraftwerk, and many modern ambient music giants such as Marconi Union and Carbon Based Lifeforms are influenced by them. It was Jarre who opened a door in my brain to a world of sonic possibilities and now forty years later he has done it again. EōN is not a new album, it is a new app for iPhone and iPad. And it is astonishing. You could even describe it as the missing link—it provides a glimpse of what AI music might one day become. Eno's Bloom app was innovative but the variation was too limited. In theory you may never have heard the same thing twice but it quickly all began to sound the same and the novelty soon wore off. Jarre has adopted a similar concept but he has really nailed it. When you launch the app it plays like an album with each track lasting three or four minutes or whatever, with a slight pause between them. And each new track sounds different. There are enough variations that you never think "didn't I just hear that a few minutes ago?" It plays like a Jarre album. The difference is, you'll never hear the same thing twice. Every time you launch the app it's like listening to a new album. And what you hear is so good you quickly wish you could hook it up to a digital recorder because it begins to bother you that you might never that same sequence again. It is billed as an infinite musical creation, an endless album, and it is exactly that. The app costs the same as a CD but it is in effect free because what you are getting is unlimited free music forever (well, at least until Apple muck about with iOS to a point where it won't run anymore—it will rely on the developers keeping it updated in future.)
If you are at all a fan of ambient music you really need to give EōN a go. It may not be true A.I. music but it feels like it could be, and that is pretty exciting. Even as I write this I've just heard a choral blast reminiscent of the Gori Women's Choir and that is something I hadn't heard before, though as yet I haven't been treated to anything like Katie's lovely voice (not that I'd expect to with ambient electronica). This app is art. Indeed, the screen doesn't just sit idly be like a lemon while you're ears are being treated—your eyes get some fun too with a never-ending, never-repeating display of evolving digital art. What a triumph the whole thing is. Mind blown.
09.11.19 > Playlist: Moon Madness
Is Katie mad about the moon? I don't know. But I imagine she is. Isn't everybody mad about the moon? I think you'd have to be mad not to be mad about the moon. After all, it has a palpable influence on us all. Anyway, you're probably wondering when in the name of deep-fried Tunnock's Tea Cakes am I going to get to the point. Well, I had Katie's entire back catalogue playing on shuffle the other day whilst I was decorating, as I'm prone to do (shuffling her back catalogue that is, not decorating—and why does "shuffling her back catalogue" sound wrong?), and the thing is, it struck me that she seemed to sing about the moon a lot. Me being me, I felt compelled to find out exactly how much was a lot. So here you are—a playlist of songs that mention the moon. You lot don't deserve me. Actually, it's not as big a list as I expected though it is quite big considering she's never once sung about gerbils, Lego, Bruno Tonioli, Pop-Tarts or unexpected low-frequency radio emissions. (I may have just given her some song ideas.)
Moon Madness
Blame It On The Moon
Moonshine
Better Than A Dream
Chase Me
I Do Believe In Love
I Think It's Going To Rain Today
Red Balloons
The House
Deep Purple
08.11.19 > Track Notes 71: Chase Me
Chase Me

Album:

Writer(s)

Katie Melua, Toby Jepson

Length:

3:41

Notes:

The second pearl to be grown from Katie's collaboration with Toby Jepson. This surprisingly dainty and delicate offering (Jepson is known as a hard rocker after all) follows on from a couple of quirky Batt tracks and brings the album back to a more dreamy feel which it then retains to the end. This is a song that Eartha Kitt might have growled in some smokey backstreet club, or it might have been hummed by John Inman in Are You Being Served? (If you've heard of either of those people you're probably as old as me. Google.)




YouTube:

A couple of live performances available. Decent quality, if a little unsteady. Here's the better one from a performance in Innsbruck, April 2014 Chase Me live.

Lyrics:
07.11.19 > Katie Bite: Cry Baby Cry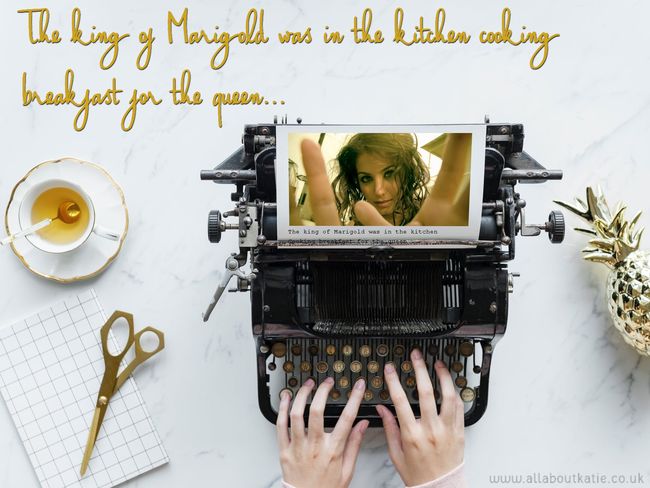 06.11.19 > Quick Fact
Katie's 6th studio album, Ketevan was released on her 29th birthday. From what I can gather this was serendipitous rather than planned so it must have been a nice feeling for her. (On my last birthday a box of print copies of my book The Planet Baggers arrived and it certainly made my day. One day, I intend selling a copy...)
05.11.19 > The Meaning Of Lyrics
You may have a great melody tumbling round in your brain but what will really define it and turn it into a great (or otherwise) song is the lyrics you marry it with. And there's far more to lyrics than meets the eye. They can be simple, repetitive, epic, cryptic, mysterious, funny, nonsensical, or a blend of some of those things. But which is right for your song? For everyone that listens to the melody it will paint a different picture in their mind. You may have a subject planned already or you can just let the music suggest something but your approach to the lyrics can make or break a song. A catchy pop song often has simple or repetitive lyrics with a relatable subject like falling in love. But you may want to say something deeper. The trouble with that is you may not wish to bear your soul to the world. This is where you begin to disguise your message. You can make the words mysterious or even cryptic. Some people may get what you're alluding to; others may miss the point completely but still like the sound of your words. It is a difficult balancing act. If you are too cryptic then no one will understand what you're on about and that can frustrate people and turn them off the song altogether. On the other hand, you don't want people to see straight through the disguise. You need to leave a little ambiguity—you could be talking about yourself or equally somebody else.
If you try to be too mysterious you can end up with a nonsense song. The Beatles probably started off that trend in the late 60s, with the aid of some dubious substances. You can get away with unfathomable lyrics if your melody is good (and with The Beatles it generally was), but writing nonsense lyrics is a dangerous game to play and can lead to people jumping to their own conclusions about the meaning (Lucy In The Sky With Diamonds anyone?).
You may have a political message you wish to get across. Obviously, this is always a risk and can be a good way to lose a lot of fans very quickly. Some artists consider it a price worth paying, and of course you might win new fans too. Generally, if you stay true to yourself and say what you want to say then the fans that stick with you will be the right ones. For a struggling artist though it may be too much of a gamble to get too political unless you really have your finger on the pulse of public feeling.
The most ambitious type of lyric is to tell a story instead of a simple message. The shorter the song, the more challenging this can be. Mike Batt is good at it—just listen to "Market Day In Guernica", a song that paints a complete picture in under four minutes. Bob Dylan, naturally, could do it concise though his general philosophy seems to be it takes as long as it takes. His epic Tempest consists of 45 verses (count 'em!) which takes him around 14 minutes to sing. If commercial success is a priority for you then it may be best to hold back with the epic tales for now.
If you're lucky, the right approach may come naturally to you. If it doesn't, and you end up with a lyric you are not entirely happy with then walk away for a bit, come back and try doing it a different way completely. You may start with Happy Talk and end up with Bohemian Rhapsody. Or vice versa.
04.11.19 > Lyric Card: Mad, Mad Men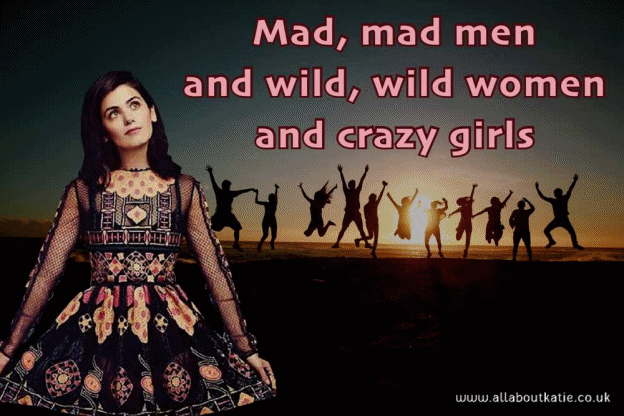 03.11.19 > Stats Of The Day
Soap box time. There are still people that think Mike Batt wrote most of Katie's songs. Time for a stat attack! Katie's seven standard studio albums have totalled 80 tracks (the first four each had 12, the next two had 11, and In Winter had 10. I've no idea why those numbers are gradually diminishing!)
Of those 80, Katie co-wrote 7 with Mike. Mike was involved with 24 others, Katie with 29 others. 19 were covers. (If you've been counting and paying attention you'll be thinking that those numbers add up to 79. Well done. Luke Batt wrote the other one!) So Katie was involved with the writing of 36 of the 80 tracks compared to Mikes' 31. Booyakasha. In real terms, the gap is actually even wider—allow me to explain. Several of Mike's songs were written for himself or other artists before he even knew Katie, so technically they are covers as they weren't written *for* Katie. Within her next couple of albums, Katie's overall involvement in the writing of her music is likely to creep above the 50% mark. Songwriter. Big Badda Boom.
02.11.19 > Sketch effect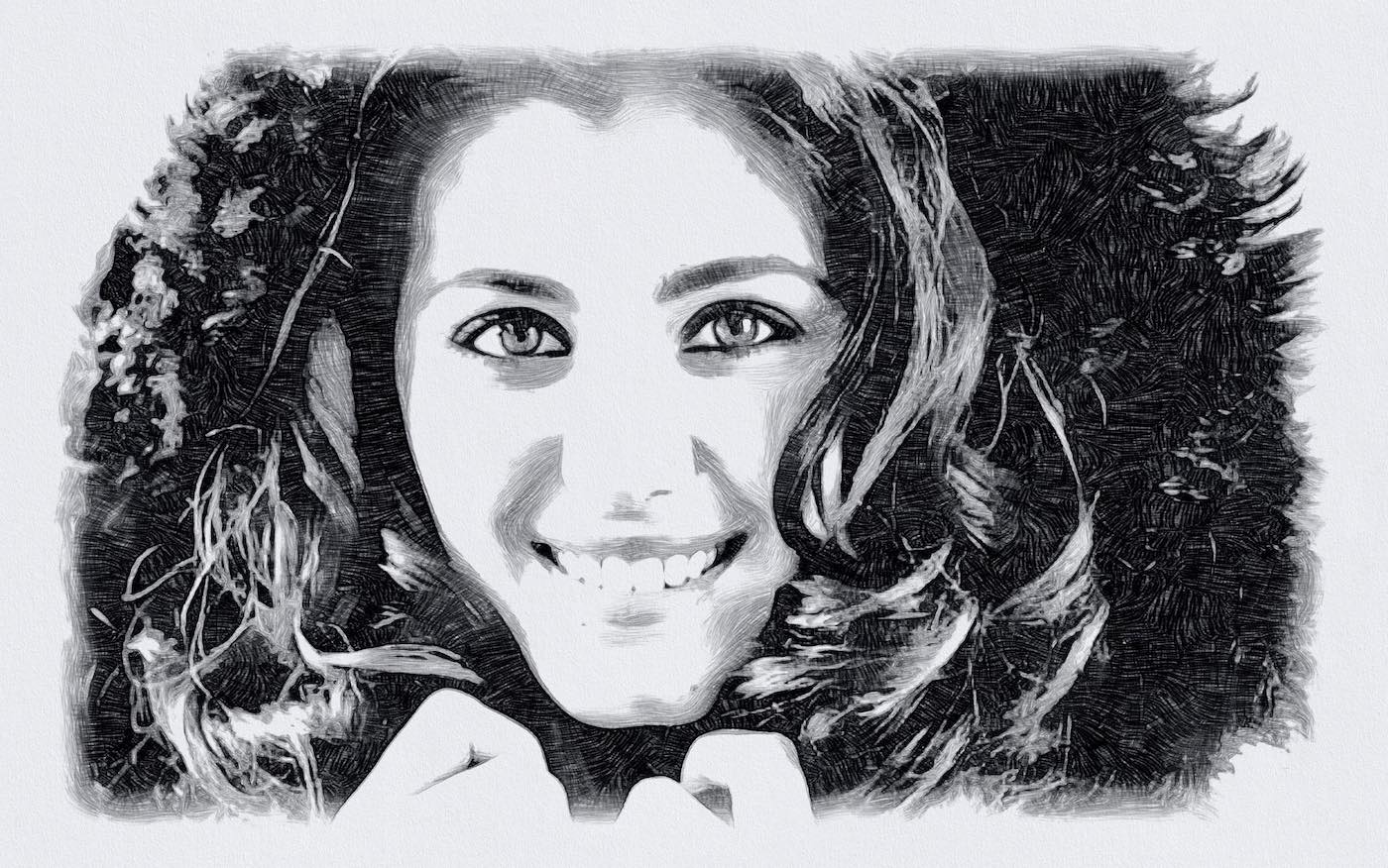 01.11.19 > The Spider's Web of Self-Confidence
It's nice when people believe in you. It's also a complete waste of their time. Unless, that is, you believe in yourself. And that is something every one of us should do. Of course, some people already do, often to excess. But that is fine. Being over-confident is not a crime. Not believing in yourself should be. It's okay to understand your limitations, in fact it is a good thing, but that should never lead you to conclude that others are better than you because their abilities appear to exceed yours. Every single human being that is born is unique and has their own value to add to the world. No one is more precious or worthy than anyone else. The thing worth remembering is that it is impossible to compare achievements or measure success in any meaningful way—certainly not by fame or fortune, both of which can be fickle and fleeting. To some, our impact in this life may seem minimal, our very existence pointless, but that is never actually the case. If you could study any one life in microscopic detail you would begin to discover just how important we all are. Our very existence influences the world in subtle ways we cannot know. Perhaps you think you have never done anything worthy of mention. Never won anything. Never achieved anything. But you can never know that for sure. What if, say ten years ago, you stopped a child running under a bus? You may have been a hero for two minutes but that was long since forgotten. What if that child was, for example, Greta Thunberg? You would have no way of ever knowing that but it just goes to show how we all have a role and purpose in this life even if it isn't apparent to us. There is a point to you, whether or not you realise it. You may not be better than the next person but equally, they are not better than you despite any apparent evidence to the contrary. We each have our own tangled thread to follow through space and time and we each cross the timelines of many other people during our life creating a massive invisible spider's web of interaction that is impossible to unravel and make sense of. We cannot ever truly know the meaning of it all. We just have to go about our lives and do the things that call to us, regardless of what others may say or think. You may not ever discover your true purpose but by the time you exhale your final breath you can rest assured that you will have achieved it somewhere along the line.
Well, that was all a bit heavy, wasn't it? So what brought it on? I was listening to Spider's Web and thinking what a great song it was. It made me wonder why Katie lacks confidence in her ability to write lyrics. I'll show you the lyrics right here and let you make your own mind up but I can't help feeling the likes of Dylan, McCartney or Simon, or indeed Batt, would be proud to have that song on their C.V.
If a black man is racist, is it okay
when it's the white man's racism that made him that way?
Because the bully's the victim they say
By some sense they're all the same

Because the line between
wrong and right
is the width of a thread
from a spider's web

The piano keys are black and white
but they sound like a million colours in your mind

I could tell you to go to war
or I could march for peace and fighting no more
how do I know which is right?
and I hope he does when he sends you to fight

Because the line between
wrong and right
is the width of a thread
from a spider's web

The piano keys are black and white
but they sound like a million colours in your mind

Should we act on a blame?
or should we chase the moments away?
should we live?
should we give?
remember forever the guns and the feathers in time

Because the line between
wrong and right
is the width of a thread
from a spider's web

The piano keys are black and white
but they sound like a million colours in your mind